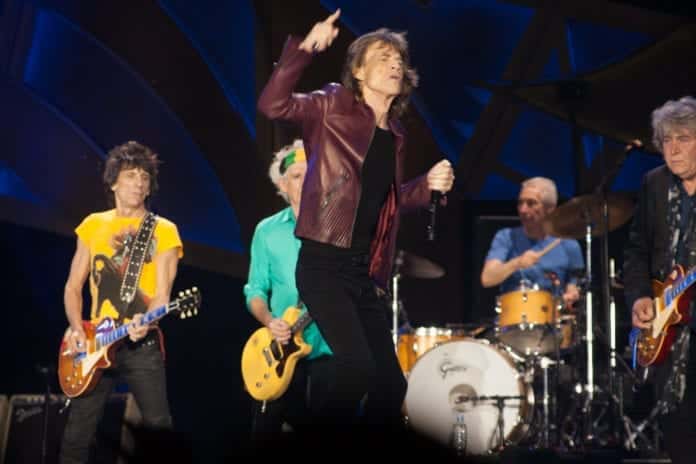 It's been reported that the Rolling Stones will not be playing Croke Park this summer.
According to the Sun, the British rock legends, were all set to return to our shores for a gig at the GAA's HQ, Croke Park but backed out over money. Ah Lads!!
Dublin's Croke Park is permitted just three gigs each summer. U2 and Coldplay have already been confirmed to play at the venue this July and rumours were circulating that the Rolling Stones would fill the third spot (we can only imagine what the scramble for tickets for that gig would have been like).
Yesterday, the Stones announced their European tour for this September and October but Dublin was left noticeably didn't appear on the list!
The Sun's source has said, "The deal was very close to being signed. But they wanted too much of the gate money and won't be playing Ireland now.
Any Irish Stones fans who want to see them will have to look at travelling to one of their European dates now".
It's been ten years since the icons last played Ireland, and we're sure this is a major disappointed for Irish fans.
The Rolling Stones have been on the go for over 50 years now. The band formed in London in 1962 with the original line up of Brian Jones (rhythm guitar, harmonica), Mick Jagger (lead vocals), Keith Richards (lead guitar, backing vocals), Ian Stewart (piano), Bill Wyman (bass) and Charlie Watts (drums). They were elected to the Rock and Roll Hall of Fame in 1989 and the UK Music Hall of Fame in 2004.
It is disappointing they won't be play but sure we'll be kept busy this summer anyway won't we? Gun N' Roses, Coldplay, Kings of Leon, Green Day and the one and only U2!
Picture Credit : aka Francois aka Mister Pink