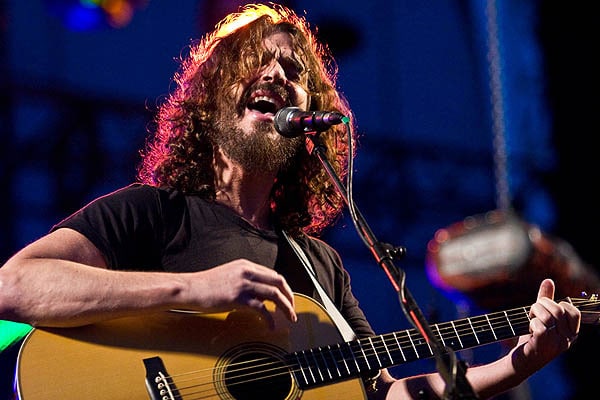 Chris Cornell has recently paid tribute to Stone Temple Pilots singer Scott Weiland who passed away last week. Cornell played a gig in Melbourne last week where he dedicated a song to the late singer.
Weiland was the lead singer of Stone Temple Pilots who rose to prominence during the 90's. Later in his career he was lead singer for Velvet Revolver who featured the likes of Slash on guitar.
Chris Cornell was playing a gig at the Palais Theatre in Melbourne the day after the news had broken, where he dedicated the Temple Of The Dog's 1991 track 'Say Hello 2 Heaven' to Scott Weiland.
He addressed the crowd before playing the song saying that "I want to do this one for Scott Weiland." Cornell's band Soundgarden was also prominent during the 90's similar to Stone Temple Pilots.
Weiland's bandmates from Stone Temple Pilots Dean DeLeo, Robert DeLeo and Eric Kretz also paid tribute to him on Facebook. They said "Let us start by saying thank you for sharing your life with us. Together we crafted a legacy of music that has given so many people happiness and great memories."
"The memories are many, and they run deep for us. We know amidst the good and the bad you struggled, time and time again. It's what made you who you were. You were gifted beyond words, Scott. Part of that gift was part of your curse."
You can listen to Chris Cornell's tribute to the late Scott Weiland down below.
Photo Credit: Focka