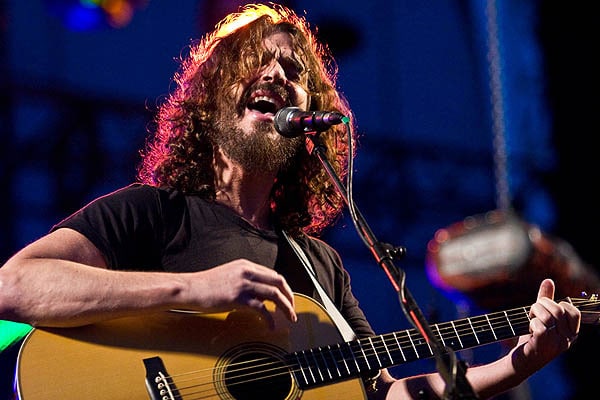 Chris Cornell has revealed the final details for his upcoming new solo album which will release later this year. After recently releasing a lyric video for the lead single 'Nearly Forgot My Broken Heart', Cornell has now released the full tracklistsing.
The Soundgarden man will be releasing the follow up to 2009's Scream, which saw Chris Cornell team up with Timbaland. It was seen as a departure for him as he went down a more electronic route. The new album is a return to a more acoustic driven record.
The album was recorded with producer Brendan O'Brien in Seattle at the start of the year. Recording had to be halted as Cornell joined up with Soundgarden to play at a festival in Australia. The rest of the album was eventually finished off during March.
It was recently announced that to promote the new album Higher Truth Chris Cornell would first be touring North America, before going on tour in Australia and New Zealand in November.
The tracklist has a total of 12 tracks including the new single 'Nearly Forgot My Broken Heart' which opens the album. Four bonus tracks have also been announced, with one of them being a remix.
Photo Credit: Focka