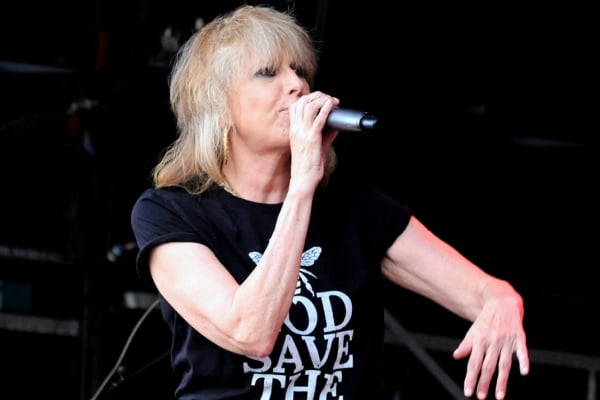 Would you like to listen to the article instead of reading it?
At their recent show in Boston, Guns N'Roses were joined on stage by the Pretenders' Chrissie Hynde for a live performance of 'Bad Obsession'.
Footage of this performance was captured by fans at the show, which saw Guns N'Roses perform at Fenway Park, one of many large venues filled out by the band, as part of their World Tour.
Chrissie Hynde whose band The Pretenders opened for Guns N'Roses on the night, added her harmonica to the live cover of 'Bad Obsession'.
Guns N'Roses previously treated fans to a live rendition of the track in June, at a show in Abu Dhabi as part of the tour, their first live performance of the track in 30 years.
Check it out below.
The 'Welcome To The Jungle' hitmakers are currently in the midst of their North American leg of their tour, with their next show taking place in Chicago's Wrigley Field on Thursday, which will once again be supported by the Pretenders.
See their remaining dates here.
Guns N'Roses Release New Single 'Perhaps'
Last week, Guns N'Roses also released their long awaited single 'Perhaps', taken from their 'Chinese Democracy' era.
The song had been due to be released on August 11, however it was delayed for unknown reasons.
However, the song was leaked via jukeboxes across several bars across the US earlier this month, before it was finally released.
Check it out below.
Meanwhile, the Pretenders' latest album 'Relentless', will arrive next month, and will include the bands' singles 'I Think About You Daily', 'Let The Sun Come In', and 'A Love'.
More on this from Nova here.