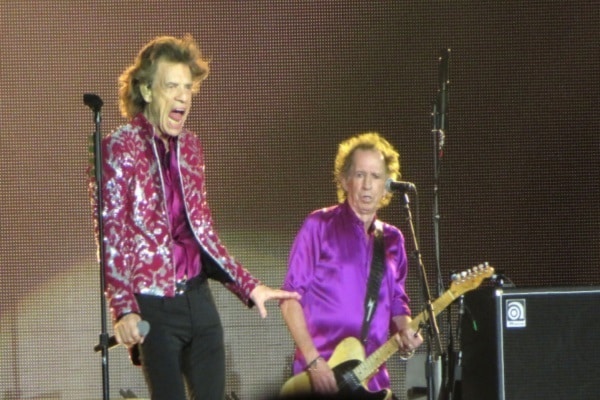 Would you like to listen to the article instead of reading it?
The Rolling Stones have teased a new album, which looks set to be named 'Hackney Diamonds'.
The band teased this in the most unique way, by taking an advert out of a UK newspaper, calling themselves glass specialists 'Hackney Diamonds', leading to speculation that they are to release a new album of the same name.
This advert also makes several subtle references to several classic Rolling Stones hits, with the ad including words such as 'Satisfaction', 'Shelter', and 'Shattered'.
"Our friendly teams promises you satisfaction", the ad reads. "When we say gimme shelter we'll fix your shattered windows".
The ad also includes the iconic Rolling Stones logo, with the bottom of it reading "Est 1962", the year that the band formed.
Check out the advert here.
New Album To Feature Paul McCartney
This new album from the Rolling Stones was recorded in Los Angeles, and is said to feature collaborations with Beatles legend Paul McCartney, with Elton John also rumoured to feature.
It is also set to include several tracks featuring the late drummer Charlie Watts, who passed away in 2021. Steve Jordan who is the new drummer, also features on the album.
McCartney's alleged involvement in this album was initially reported back in February, with the music legend reportedly recording some bass parts for this album.
It has yet to be confirmed if McCartney's work made the final cut.
This would mark the first new album released by the Rolling Stones since 2005's 'A Bigger Bang'. They did release a covers album 'Blue And Lonesome' in 2016, featuring all blues covers.
Earlier this month, two statues were built to honour the careers of Rolling Stones' pair Mick Jagger and Keith Richards.
They were designed by artist Amy Goodman, who had previously designed famous historical figures like Sir Stirling Moss, and Florence Nightingale, along with a Gurkha Memorial. More on this here.