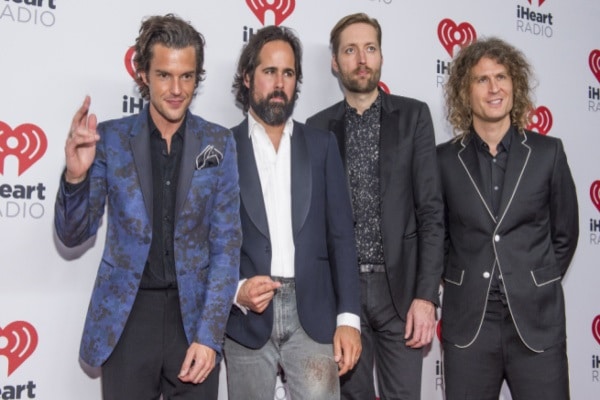 Would you like to listen to the article instead of reading it?
The Killers have hinted at a major announcement, after an ambiguous video appeared on their social media accounts.
The video which you can check out below, shows a dancer dressed up in a carnival style outfit in the desert in a black and white background.
Featuring a dramatic piece of percussive music, the video does not include a caption or any further detail with it.
Here it is.
— The Killers (@thekillers) August 21, 2023
The Killers To Come Home?
Many people have been speculating about the significance of this video, with some hinting that it could be linked to the recent emergence of the Killers as bookies favourites to headline next year's Super Bowl Half Time Show.
The event takes place next year, and marks the first time that it will be held in Vegas, which is of course the hometown of the band.
Currently, Brandon Flowers and co stand at at -110 odds, giving them over 52% chance of being picked for the iconic event.
This was would tie in with the desire to see a local band headline the event, despite the recent reluctance of the event's organisers to book a rock band for it, with pop star Rhianna headlining last year's show.
Other favourites to headline next year's Super Bowl Half Time Show alongside the Killers, also include U2, Taylor Swift, Imagine Dragons, and Foo Fighters.
More on this from Nova and more here.