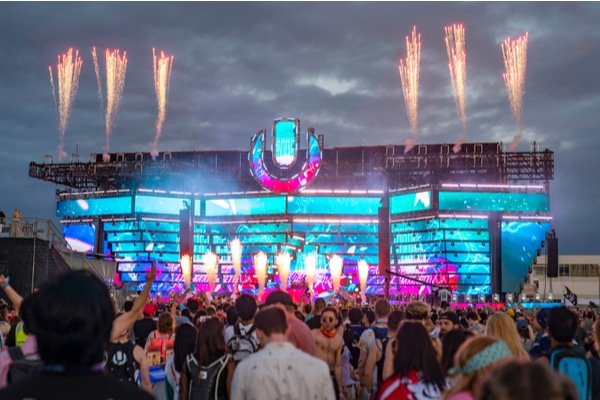 First time in two years, Coachella 2022 kicks off today and you can watch the headline acts on the festival's livestream!
The festival will return, having been cancelled in 2020 and 2021 due to the pandemic.
However, it is back this year! And back in a big way!
You will be able catch the likes of Billie Eilish, Doja Cat, Harry Styles, The Weeknd, Swedish House Mafia and many many more on livestream. Other acts also include Carly Rae Jepsen, Arlo Parks, Maggie Rogers, Japenese Breakfast, Lil Baby, Flume and more.
Fans will have the choice of three livestreamed events, with acts performing simultaneaoulsy.
The festival itself, kicks off today, with the timetable posted onto the Coachella Instagram account. Check that out here.
The events will be livestreamed on the Coachella YouTube channel. It runs from April 15-17 and 22-24.
Coachella Drops Covid Precautions 
Back in February, it had also emerged that both Coachella and Stagecoach festivals had agreed to drop all Covid-19 protocols ahead of their returns this year.
Such protocols also include requiring a negative Covid test 72 hours in advance of attending. Fans will also no longer need to wear masks at these events.
However, both websites have stated that this new policy is "in accordance with local guidelines". Adding that Covid-19 "is an extremely contagious disease that can lead to severe illness and death".
They also added, "There is an inherent and elevated risk of exposure to COVID-19 in any public place or place where people are present. There is no guarantee, express or implied, that those attending the festival will not be exposed to COVID-19." 
"As we prepare to spend an incredible weekend in the desert together. We are announcing that there will be no vaccination, testing or masking requirements at Stagecoach 2022, in accordance with local guidelines. Visit http://stagecoachfestival.com for more info".
They have also added that rules can change at any times, subject to a change in Covid-19 cases in America. More on this from Nova here.