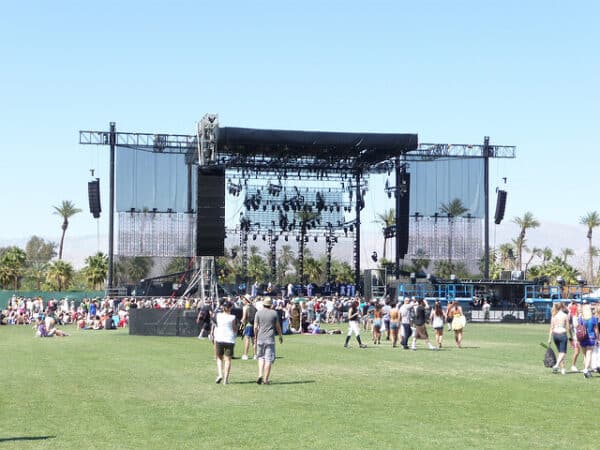 As reported over the weekend, the Coachella music festival has been cancelled for the second consecutive year due to the Covid-19 pandemic. It had been due to go ahead over two weekends in April (9th & 18th), in Riverside County and The Golden State.
Coachella usually attracts around 250,000 music fans.
But this event has been cancelled for 2021 following health advice.
Meanwhile, the Statgecoach music festival was also due to take place the same month as Coachella. But, it was also called off as the pandemic continues to rage in the US. This event usually attracts around 70,000 attendees.
"infeasible, if not impossible" 
Dr Cameron Kaiser is the health official for Riverside County. He said that the risk of these festivals going ahead would make it "infeasible, if not impossible" to keep people safe.
Dr Kaiser said, "If Covid-19 were detected at these festivals, the scope and number of attendees and the nature of the venue would make it infeasible, if not impossible, to track those who may be placed at risk".
He also added, "We look forward to when the events may return". 
Second consecutive year Coachella is cancelled:
Last year's event was due to be headlined by Travis Scott, Rage Against The Machine and Frank Ocean. Having intially seen the dates pushed back from April to October 2020, the event was subsequently cancelled.
At the time, Dr Kaiser understandably did not feel "comfortable" with allowing these events to go ahead.
Speaking in 2020, the senior health official said, "Given the projected circumstances and potential, I would not be comfortable moving forward".
He added, "These decisions are not taken lightly with the knowledge that many people will be impacted. My first priority is the health of the community".
A reminder of happier Coachella times can be seen here. As Beyoncé makes history at the 2018 festival. She was also part of a great line up. More here.