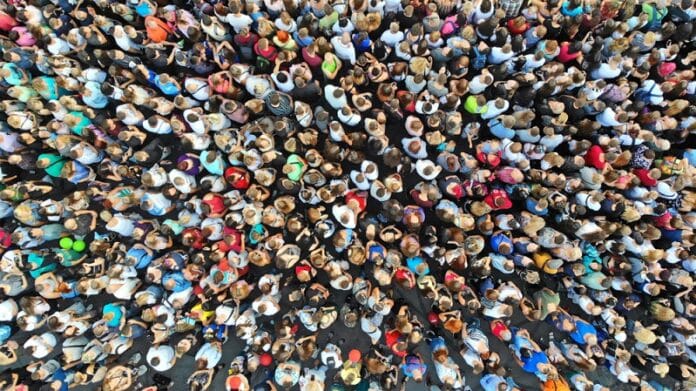 NPHET member Professor Philip Nolan has said that no mass gatherings will take place until at least 70% of the population have been vaccinated.
Despite delays and hiccups with the vaccination rollout, the Government is still aiming to have all adults vaccinated by the end of September.
Professor Nolan is the head of NPHET's epidemiological modelling advisory group, and has stated that Ireland will be ready to allow a phased reopening of schools soon, but we are still far away from any semblance of normality.
"Before we are all packed indoors in an intense social setting, or there are very large mass gatherings, we are going to have to have over 70% of the population immune and probably higher because of new variants" said Professor Nolan.
"Until we are approaching that herd immunity threshold, those kinds of large or very crowded indoor social gatherings are not going to be safe."
New variants of Covid-19 have appeared in recent months but experts believe that the majority of vaccines approved in the EU will work against the newer strains. Early data indicates that the Johnson and Johnson vaccine has a lower efficacy rating against the new South African variant.
Many experts believe that by the time that countries vaccinate 70% of their population, then a significant level of herd immunity will be achieved. Along with the 70%, the cohorts of people who have already been infected with Covid-19 will add to the immunity.
Studies have indicated that immunity from Covid-19 could last up to years, you can read our report on it here.
It has emerged that 99% of people who have been offered a vaccine in Ireland so far have taken it. The HSE revealed that just 0.4% of people have rejected vaccination.
"Should a person change their mind, vaccination can be made available to them" the HSE said.
Everyone is eagerly awaiting the end of the pandemic and to celebrate the occasion, the EU is planning a 'Live Aid' style series of concerts around Europe.
Ireland is aiming to administer 46,000 doses of the vaccine this week. They will be a mixture of first and second doses for health care workers and residents of long-term care facilities.
For the latest numbers on Ireland's vaccine rollout, check out the vaccine hub here.