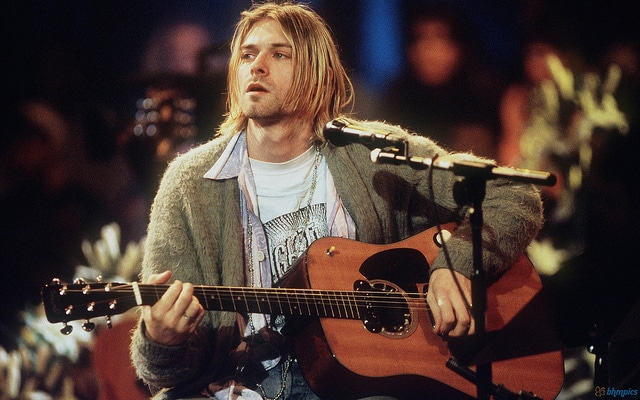 The cardigan that Kurt Cobain wore for Nirvana's now infamous MTV:Unplugged session has recently sold at auction. The item was sold over the weekend for an estimated $140,800 (€130,700).
Cobain's clothing was sold as part of Julien's 'Icons and Idols: Rock N Roll' auction on Saturday. It was one of a number of different items that were up for sale on the day.
Auction house Julien's held a rock memorabilia auction over the weekend with John Lennon's acoustic guitar among the items available. The guitar reportedly sold for a whopping €1.4 million.
Speaking about Cobain's cardigan, the auctioneers described it as "A blend of acrylic, mohair and Lycra with five-button closure (one button absent), with two exterior pockets, a burn hole and discoloration near left pocket and discoloration on right pocket."
Other items that were sold at the auction include a Michael Jackson jacket worn to Elizabeth Taylor's wedding (€225,000), an Elvis Presley jacket worn on stage in 1972 (€54,000), a 1965 baseball autographed by The Beatles (€92,000), Elvis Presley's gold leaf grand piano (€566,000) and finally a drum head used by Ringo Starr of The Beatles for the band's appearance on The Ed Sullivan Show in 1964 (€1,900,000).
Photo Credit: julio zeppelin