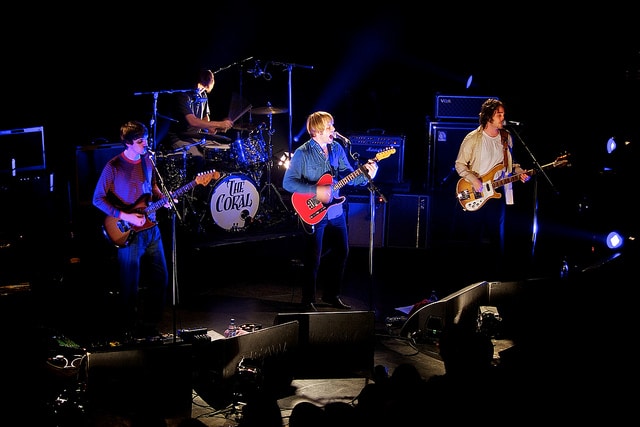 The Coral have recently announced that they will be releasing a new album next year. They also announced that they will be going on a tour next year as well.
The band have been on hiatus for five years, even though their last release The Curse of Love came out last year. The reason for this is that the actual recordings for the album was made up of two two separate EP's from 2005 and 2007.
The last full length from The Coral was back in 2010 when they released Butterfly House. Their new album which is titled Distance Inbetween will release next year on March 4th 2016.
The frontman for The Coral James Skelly, recently spoke about the it saying "Before we started making the album we had discussed that we wanted it to be more minimal and rhythmical." Skelly's reason behind this was as he said "We thought if you've got a rhythm section that's been playing together for almost twenty years, why not make that the centre of the songs?'"
As well as announcing a brand new album, the band have also revealed that they will be going on tour next year to promote the new album. So far only dates in the UK have been announced but hopefully we will hear Irish dates soon.
Photo Credit: Aurelien Guichard