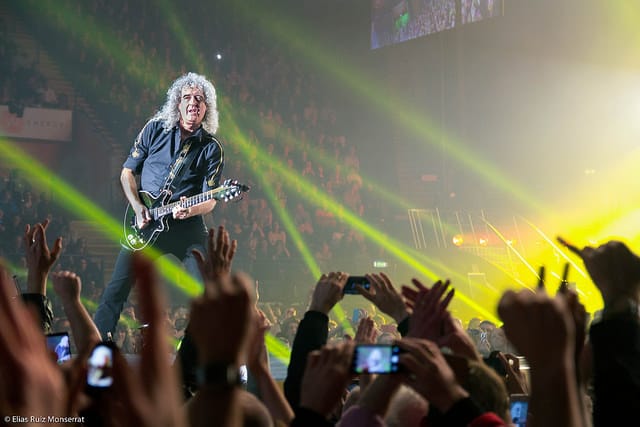 Roger Taylor and Brian May from Queen have announced that they will be selling signed albums on eBay. The proceeds from the sales will go to Mercury Phoenix Trust, which was set up in 1991 after Freddie Mercury's death.
The charity was set up to raise funds and to support those that are suffering from HIV/AIDS. The two Queen members are now giving fans a chance to buy signed copies of Sheer Heart Attack (1974) and The Works (1984) on eBay.
The two vinyl copies are described on the website as being "handled by both Brian & Roger in order for them to sign and are in wonderful condition." They also added that "As part of the Queen Studio Collection box set – these prints were made run so colour checks could be made, to make the Box Set perfect."
The statement continued with "We asked Brian & Roger if they would be happy to sign some of them in order for us to make them available to fans, whilst raising money for Freddie's charity 'The Mercury Phoenix Trust – Fights AIDS Worldwide'."
They reassured the fans that a 100 per cent of the proceeds will go towards the charity that has raised awareness of AIDS for over 20 years and funded over 700 projects.
Photo Credit : Elias Ruiz Monserrat