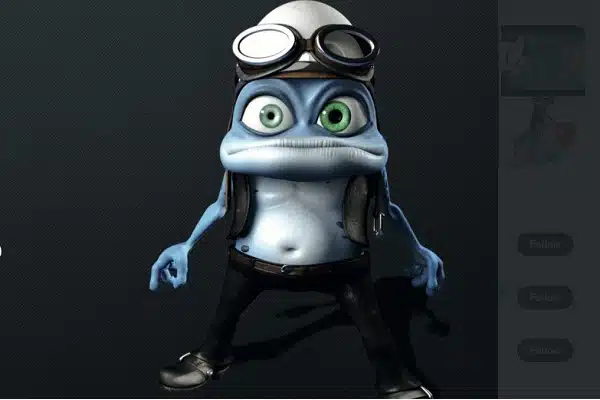 The Crazy Frog aka "The Annoying Thing" which topped the charts in the noughties is to make an unexpected return.
This character had been marketed by the ringtone company Jamba! in 2005. It also beat Coldplay to Number One in the UK albums chart in May that same year.
Crazy Frog's take on Axel F's Beverly Hills Cop theme finished ahead of Coldplay's "Speed Of Sound", which was the first track on their "X&Y" album.
Axel F's offical music video was also uploaded to YouTube in June 2009. It achieved 3.1 billion views on the site and was the 19th most popular video in YouTube's history.
Between 2005 and 2009, Crazy Frog released several other tracks, including "Cha Cha Side", "Popcorn", and "Crazy Frog In The House". Three other studio albums were also released via Ministry Of Sound/Mach 1.
"something's cooking"
Now it has been confirmed that the loveable, yet annoying amphibian will release a new single, coming to YouTube on December 10.
This frog teased such an impending announcement via their Instagram account. "Something's cooking", they wrote.
It has been reported that the new Crazy Frog track will be a mash up, consisting of classic hits and the latest TikTok trends.
This track will also be produced by Reinhard "Voodoo" Raith who was also behind the original Crazy Frog track.
"Super important"
Wolfgang Boss is the president of A&R at Sony Music. Through his Mach 1 record label, Boss owns Crazy Frog's music.
With the release of this video, Boss hopes it will appeal to a younger generation of TikTok users.
"When we started Crazy Frog, there was no TikTok, it didn't exist", Boss said.
"But right now TikTok is super important. It's basically the number one platform for people to share new music and funny things connected with music". 
Speaking of YouTube, a new documentary on the late Tom Petty will be released via the streaming site next month. More on that here.