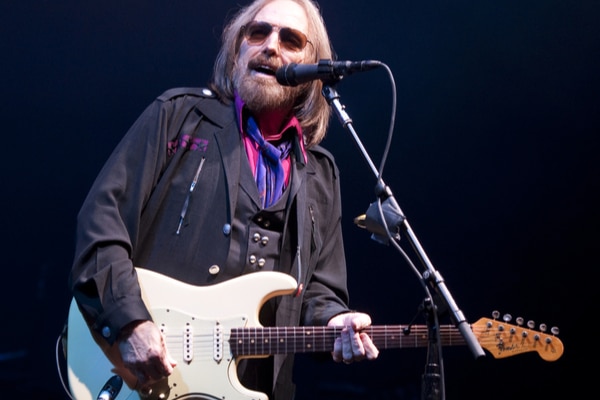 A new documentary Tom Petty, Somewhere You Feel Free: The Making of Wildflowers has been released on YouTube. It will also cost you nothing!
This new doc is a free streaming event shown in 4K resolution on Tom Petty's YouTube as part of the YouTube Original series. It also premiered yesterday.
Having already hit the cinema screens on October 20, the film will examine the period when Tom Petty worked with producer Rick Rubin, recording his Wildflowers album. More on that report here. The album was recorded between 1993 and 1995.
It also includes perviously unseen footage of the album being recorded. It also features interviews from Petty, Rubin and Heartbreakers' Mike Campbell and Benmont Tench.
This doc was put together after 16mm of archival footage was discovered last year.
Tom Petty had also planned for this record from a double album. But, he was persuaded by his record label to release it as a single album. All tracks that he recorded during the sessions and outtakes were also released on the Wildflowers & All The Rest box set.
"I'd never grow" – Petty
"I spent almost 20 years with the Heartbreakers", Tom Petty said at the time. "And if I only made records with the same people all the time, I'd never learn, I'd never grow".
Back in March, when this Petty documentary premiered at the Cannes Film Festival, director Mary Wharton said this in a statement.
"Back in 1994, I was a young associate producer at VH1 when I got to work on a documentary about Tom Petty at the time that he was releasing Wildflowers," director Mary Wharton said in a statement. "The interview shoot was in Los Angeles, and that was the first time I'd ever been to California. It rained so hard the entire time that I never got to see the California sun. But I got to meet Tom Petty and work with an early mentor, Tom Kaniewski, who taught me how music docs are made. The last words spoken in Somewhere You Feel Free come from that 1994 interview, and if you listen closely, you can hear the rain in the background. 'Everybody's been knocked around a little bit,' Petty reminds us in the clip, 'but you've got to keep some faith in yourself, and you'll probably be all right.
On top of this documentary, an official unreleased lyric video for Tom Petty's track "105 Degrees" was also shared back in July. Check it out here.