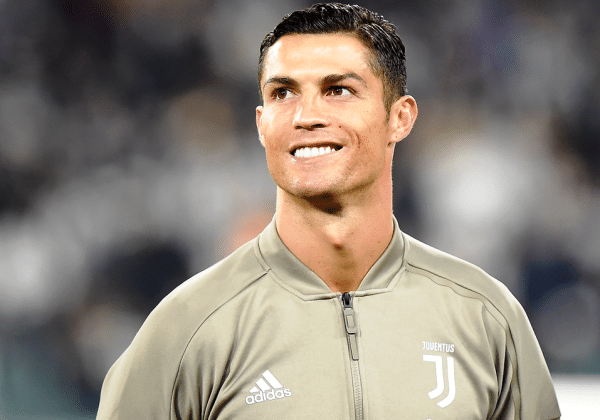 Cristiano Ronaldo's sponsors Nike and EA Sports say they're closely monitoring the situation – after he was accused of rape.
A woman has accuded the footballer of assaulting her in a hotel room in Las Vegas in 2009 – something he strongly denies.
"We are deeply concerned by the disturbing allegations and will continue to closely monitor the situation," Nike said in a statement to the Associated Press.
Nike has worked with Ronaldo since 2003 and in 2016 announced a lifetime deal with him worth which could be worth as much as $1 billion, according to Forbes magazine.
While an EA spokesperson said in an email to Reuters, "We have seen the concerning report that details allegations against Cristiano Ronaldo, We are closely monitoring the situation, as we expect cover athletes and ambassadors to conduct themselves in a manner that is consistent with EA's values."
Ronaldo's football team, Juventus broke their silence on the accusations of their star player on Wednesday:
"Cristiano Ronaldo has shown in recent months his great professionalism and dedication, which is appreciated by everyone at Juventus," the team tweeted.
"The events allegedly dating back to almost 10 years ago, do not change this opinion, which is shared by anyone who has come into contact with this great champion," Juventus said.
Ronaldo himself has strongly denied the accusations, "I firmly deny the accusations being issued against me. Rape is an abominable crime that goes against everything that I am and believe in," the world-famous athlete wrote in a tweet to his 75 million followers.
Meanwhile, lawyers for Cristiano Ronaldo's rape accuser are calling for a woman who claimed she was sexually assaulted by the star in London to get in touch.
The five-time Ballon D'or winner, 33, was arrested on suspicion of rape in the capital in 2005, but never charged.
Leslie Stovall, who is representing  Ronaldo's alleged victim Kathryn Mayorga told The Sun Newspaper he wanted any other potential accusers to get in touch with him.
Speaking after threatening to make a cache of evidence in the case public, Mr. Stovall said: "I'm only aware of one person in England who alleged sexual assault. I would love to speak to that woman. I would be interested in identifying and contacting them."
Ronaldo, then 20 and at Manchester United, was accused of raping a Franch African woman at the Sanderson Hotel in London in 2005.
Seven weeks later, the CPS ruled there was not enough evidence to charge him.
A second woman had claimed she was assaulted the same night by Ronaldo and his cousin but withdrew her allegations.
Ronaldo is now facing being quizzed by cops in Las Vegas over the alleged rape of former model Kathryn, 33, at the Palm Casino Resort in 2009.