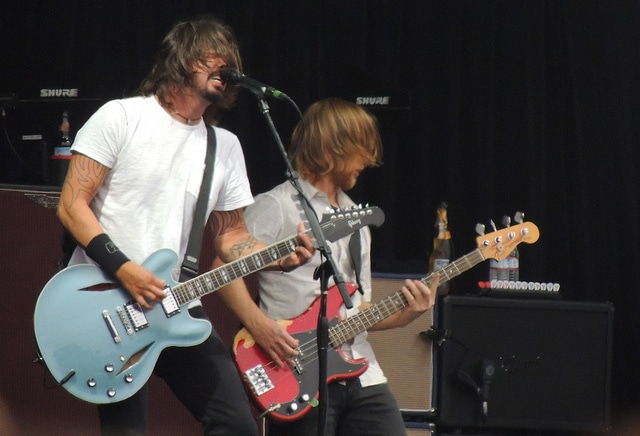 Dave Grohl has recently stated that he couldn't watch the new Kurt Cobain documentary film. Grohl knew that some of the footage in the film Montage of Heck would upset him.
Grohl was actually interviewed for the film but never made it into the final cut. Grohl said that his wife recently flicked on to HBO which was showing the documentary but after watching 10 minutes of it, he became "terrified" of what some of the darker footage might have done to his state of mind.
In a recent interview with the Washington Post, Grohl spoke about his feelings towards the film "All the footage of him as a child, I think that might make me sad, and then the dark stuff at the end I think would bum me out."
Grohl also talked about how Cobain's death in 1994 deterred him from playing music because of the emotions it would bring back. Grohl stated "I couldn't even imagine getting behind a drum set, because it would just keep me emotionally in that place." But eventually he got on with making the first Foos record and adds that "the simple love of making music" is what keeps him focused.
The Foo Fighters were recently forced to cancel their show at Glastonbury due to Dave Grohl's broken leg. However, reports have emerged that they have already been confirmed as next headliners.
Photo Credit: Daneil Hartwig