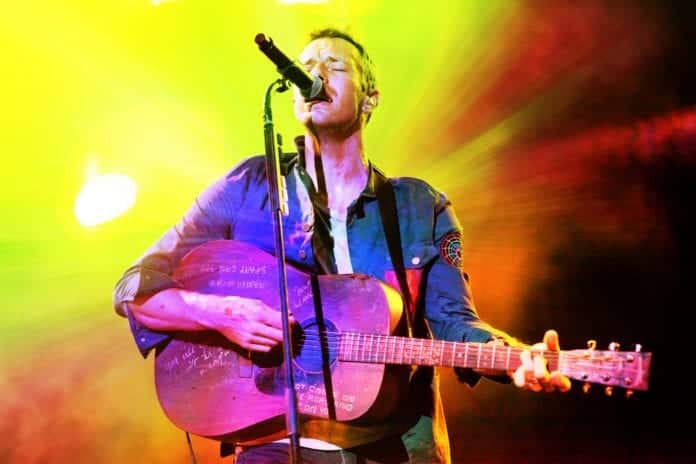 Coldplay have been confirmed as the opening act for this year's Brit Awards which will take place next week.
Chris Martin and co are to perform on a pontoon near the Thames at the O2 for the ceremony. This event will take place on May 11.
This performance at the Brit Awards will arrive four days after the band's latest single "Higher Power" (May 7) will be released.
Regarding "Higher Power" the band said this, "'Higher Power' is a song that arrived on a little keyboard and a bathroom sink at the start of 2020. It was produced by Max Martin who is a true wonder of the universe". More from that story here.
The track will be given its debut on American Idol this weekend too.
The Brit Awards
The Brit Awards will be once again hosted by Jack Whitehall. It will host 4,000 people as part of the UK's pilot events scheme and Event's Research Programme.
Frontline workers will be offered 2,500 tickets in a ballot. People attending the event will also not be required to wear masks or be socially distant. They must be able to provide proof that they have recently tested negative for Covid-19.
Along with Coldplay, other artists also performing at this ceremony include Dua Lipa and Rag 'n'Bone Man.
Other artists that have been nominated for this include Billie Eillish who was also recently hailed as an "incredible musician" by Ringo Starr. More on that here.
Another artist also nominated for the Brit Awards is Irish Rock group Fontaines D.C. The band were nominated for the Best International Group category alongside Foo Fighters, HAIM, BTS and Run The Jewels.
The band expressed their delight, writing on Instagram, "It's great to be recognised by @brits as an international act. Cheers people X".
Bruce Springsteen is also nominated. The Boss is included in the Best International Male Solo Artist category alongside the likes of The Weeknd, Tame Impala, Childish Gambino and Burna Boy.