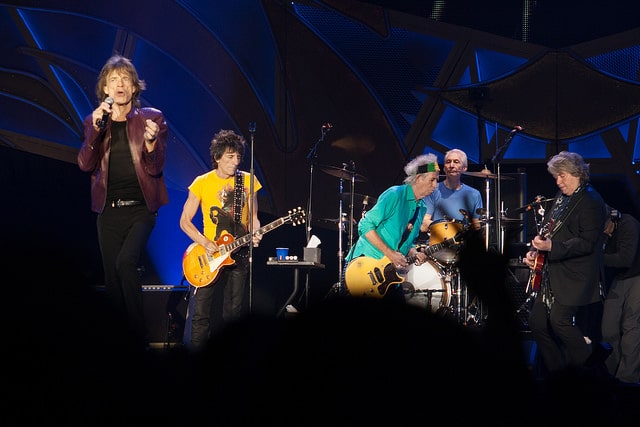 At a recent gig in Kansas City, Missouri The Rolling Stones were joined on stage by singer-songwriter Ed Sheeran. The band are currently on their Zip Code tour, playing shows all across North America.
Jagger and Sheeran sang together for the band's classic song 'Beast Of Burden' which is off their 1978 album Some Girls. Sheeran hung out with the legendary rock band before the show,  snapping a selfie with the group.
Ed Sheeran was the support act at the show in Kansas, so coming on stage to play with them made a lot of sense. The Rolling Stones' new tour is to promote their re-release of their classic album Sticky Fingers.
The re-release will feature a host of extras which includes a number of alternate versions of songs as well as previously unreleased tracks. The video of the performance was released on the band's official you tube channel and shows Sheeran hanging out with The Stones before the show as well as the actual performance.
You can check out the video of the band performing a Stones classic down below.
Photo Credit: aka Francois aka Mister Pink