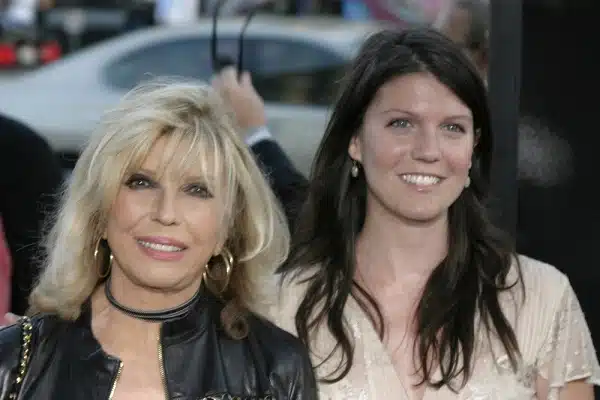 Nancy Sinatra has claimed that she was shunned by contemporary female artists during the Sixties and Seventies, despite having a successful career. In a recent interview with The Independent, the singer spoke anecdotally about meeting Stevie Nicks and Sheryl Crow.
Nancy told the publication that she believed other female artists "sort of looked down" on her. The singer does not think they knew what to make of her and her "so-called career", adding "They shunned me a little bit, which I found hurtful. And I didn't quite understand why they did."
Recalling names of more folk-orientated artists, such as Joan Baez, Helen Reddy and Stevie Nicks, Nancy said that she "wasn't really allowed" to join the clique of musicians. The singer and actress recalled a time meeting some of these artists, where she received no welcome, but a cold shoulder.
"I wasn't really allowed in," said Nancy. "I was at an event at the White House when it was the Clinton White House. I met Sheryl Crow and Stevie Nicks, and they gave me a cold shoulder. That was painful for me. It's like they didn't want to be friends."
Nancy went on to claim that the pair did not want to speak to her after she "tried to make an effort to shake hands, 'So nice to meet you' kind of thing, but they weren't interested," she recalled.
Nancy claims the pair "virtually ignored" her as "they weren't interested" in acquainting themselves, despite the singer's efforts to greet them. When asked if she felt this was because her contemporaries did not view her as an "authentic" artist, Nancy responded: "I don't want to put words in their mouths. But yeah, I think there was definitely some of that. I felt like an interloper."
Nancy is still currently releasing work, with the 80 year-old set to release her album, Start Walkin' on Friday, February 5th. Nicks, 72, recently dedicated her Lyric video to Joe Biden and Kamala Harris, and has also collaborated with Miley Cyrus for a new mashup called Edge of Midnight.