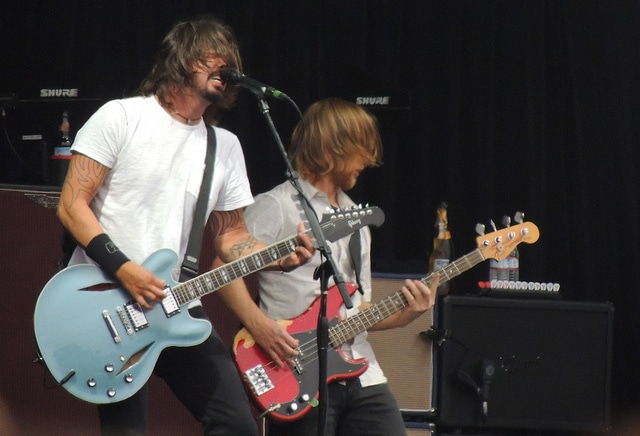 Prior to their huge show in Slane Castle over the weekend, Foo Fighters played in Manchester last Wednesday night (May 27). During the show, Dave Grohl invited a kid to come up on stage and sing with him.
Dave Grohl spotted the boy in the crowd singing along to the words "I just saw this little kid singing our lyrics over there," he then asked the boy: "How old are you? You're 8 years old and you know Foo Fighters lyrics? I like you. This song goes out to you."
If it wasn't cool enough that the former Nirvana man dedicated the song to him, he subsequently invited the young boy on stage to sing with him. Grohl went onto say "What's that? You want him to come onstage? Come on motherf**ker. You better bring your dad with you too. Oh yeah, bring your mama. I'm not taking care of you, that's for goddamn sure."
In the wake of Saturday's Slane Castle gig, Lord Henry Moutcharles owner of the prestigious venue said "I don't think it is an exaggeration to say it was one of the best Slanes ever. I am happy but exhausted" . There was believed to have been over 70'000 people at Slane Castle this weekend to see the Foo Fighters.
Photo Credit: Daneil Hartwig