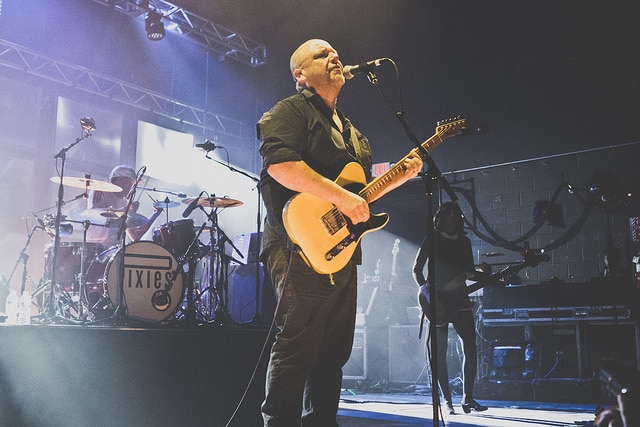 The Pixies have revealed that they are working on new music, following their previous album Indie Cindy which was released last year. Prior to that, the last album they released was Trompe Le Monde which came out back in 1991
Guitarist Joey Santiago and drummer David Lovering recently stated in an interview, that the band is working on new material. They are still experimenting and Santiago said that the live show is their chance to try out new material "Sometimes we try new songs out live. It depends how we feel – and that's how we do it always; the set list always depends on how we feel".
In speaking about their music, Santiago described their experience playing the new material "These songs are a little more precious, a little more shy to come out live." Lovering detailed their writing process this time around "We don't write anything down. Behind each of the songs, we're trying to do something that we haven't done since we were a baby band".
The Pixies have recently teamed up with legendary Led Zeppelin lead singer Robert Plant and are currently touring around America.
Photo Credit: Allan Foster