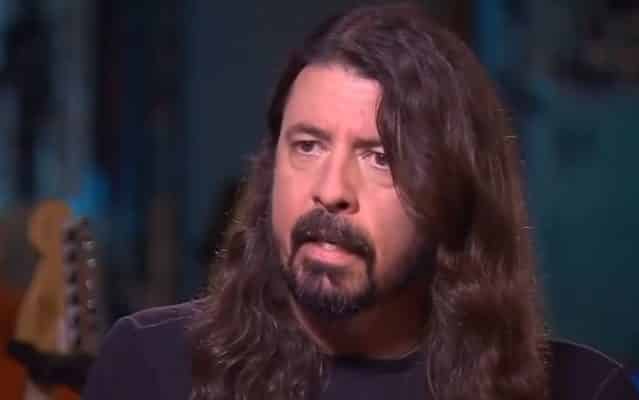 Foo Fighters main man Dave Grohl has launched a new Instagram page called "Dave's True Stories" to entertain people during the coronavirus crisis. Grohl explained that he decided to "pass the time by writing true short stories that will make people smile."
He also warned people not to expect literary genius, writing, "My mother was a brilliant English teacher, my father a wicked speechwriter, so I decided to rebel by not paying attention to grammar and/or punctuation in school (that, and cranking death metal 24/7 from my bedroom stereo). So… have mercy. Not going for a Nobel Prize in literature here."
Grohl added, "I look forward to sharing some of the more ridiculous moments of my life with you. Stay tuned! Wash your f**king hands."
True to his word, the former Nirvana drummer has shared his first true tale, which follows Grohl in 1998 on the 4 July – American Independence Day.
The story, which begins "I HATE FIREWORKS, DAVID!" sees him talk about moving back home to his hometown after a decade of living on the west coast, setting up a new recording studio, and trying to fit a mammoth recording console into it.
Read his full story BELOW
https://www.instagram.com/p/B-L4Bb5p0Vr/?utm_source=ig_web_copy_link
Until now Grohl has stayed largely off social media, telling the "Good For You" podcast last year, "I don't necessarily feel the need to tell everyone when I'm taking a s**t or whatever. But I get it — I understand why people would. But it's not really my thing."
Foo Fighters recently postponed some of their previously announced "Van Tour" dates due to the COVID-19 pandemic. The trek, which was originally scheduled to take place in April and May, was supposed to follow the same route as the Foos' first tour back in 1995.