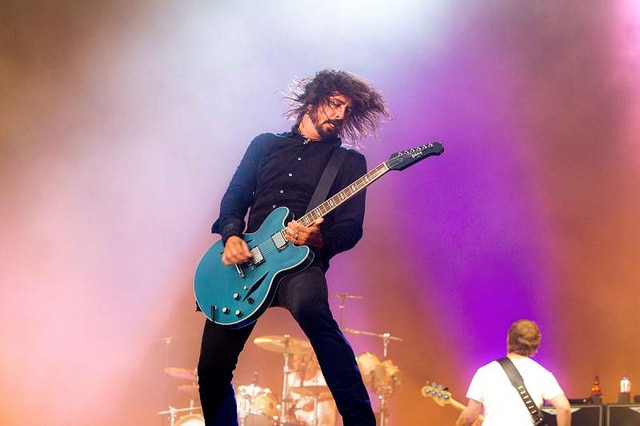 Foo Fighter's frontman Dave Grohl recently revealed a letter he wrote to Fugazi and Minor Threat guitarist Ian MacKaye when he was 14 years old. Grohl said that Ian Mackaye had found the letter and Grohl tweeted it out yesterday.
The letter is typical of a 14 year old boy and it was said to have been written in 1983, which was the year that Minor Threat broke up. The letter reads as follows "Good thrash so I was wondering if you could give me some numbers of people to get in touch with. It would help. Thanx. David Grohl". The letter also included a phone number, as well as his hours of availability (3-10pm).
Grohl citied Ian Mackaye as a major influence on him when he was younger, first as a part of hardcore punk band Scream and later as part of Nirvana . Ian Mackaye recently featured in Foo Fighters TV series Sonic Highways which showed them going to a different city for each song they recorded on the album. Mackaye appeared in the episode about rock music in the Washington D.C. area.
If you didn't know already, Foo Fighters will be playing Slane Castle tomorrow (May 30) with special guests Hozier, Kaiser Chiefs Ash, and The Strypes.
Photo Credit: Ben Houdijk