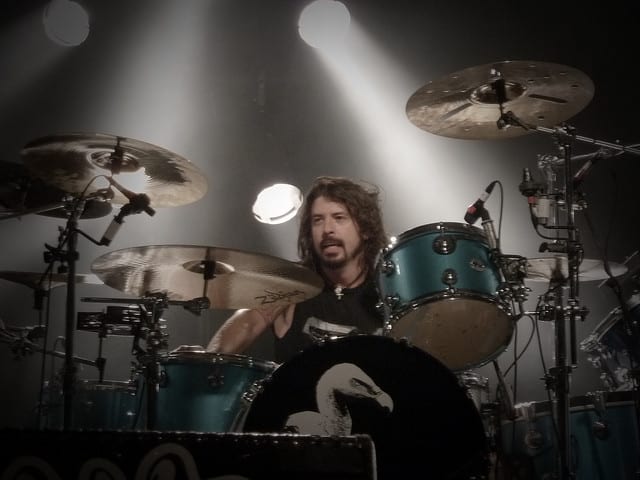 Foo Fighters frontman Dave Grohl has been taking the piss out of the English indie band Kaiser Chiefs ahead of their appearance together at Slane Castle.
Foo Fighters headline the concert this May and will be supported by Hozier and Kaiser Chiefs.
The video of the American rocker chastising the band is being played before every Kaiser Chiefs show. Come on, you didn't really think Dave Grohl could be nasty did you? He's like the sweetest guy in rock music.
The wind-up clip features Dave screaming at the Yorkshire lads, telling them they better shape up.
The video starts with the band celebrating backstage with interspersed shots of a brooding, long black haired figure walking towards their dressing room.
Grohl bursts in and screams:  "What the f**k was that? What a f**king load of s**t. Bunch of f**king amateurs, all of you, you make me ashamed, you're the Kaiser Chiefs, act like it."
He adds that the group are "a bunch a little f**king boys!" Then proceeds to address every band member individually, "take that hat off, do you think you're in the little rascals?" "Get a haircut!"
Lastly he shouts at lead singer Rick y Wilson: "Mr f**king celebrity TV judge. If I was a f**king judge on that TV show and your band came up and played like that, you know what I would say? Your band played like s**t!"
To conclude his rant Grohl tells the lads: "Get your f**king act together, you're systematically destroying your legend."