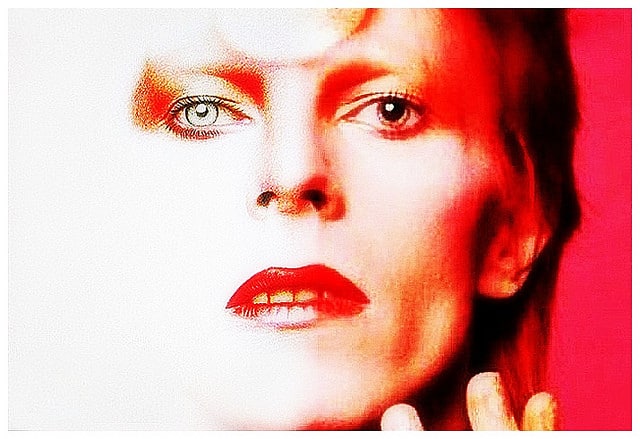 Bruce Springsteen's key board player in the E Street Band Roy Bittan, has been recounting the time he recorded with Stevie Nicks and David Bowie.
The keyboardist has been playing for the E Street Band since 1974 and was the only musician not to be fired by 'The Boss' in 1989.
Roy chatted with Rolling Stone about the release of his solo album Out of the Box. It has certainly been a labour of love, taking him nearly a decade to finally complete and put out the LP.
Bittan said: "We just did a 99-city tour, and when those things end I don't always have the inclination to jump into the studio. So I'd been working on this piecemeal between tours for a long time. It really turned into an eclectic collection of songs. Some of it had been sitting around for 10 years."
Then he moved on to talk about recording with artists such as Peter Gabriel, Bob Seger and Bon Jovi.
Working on David Bowie's Station to Station: 
"I was staying at the Sunset Marquis in Los Angeles when we were on the Born to Run tour in 1975. David's guitar player, Earl Slick, was a friend of mine. I bumped into him at the hotel and he said, 'I can't believe you're here. We were just talking about you.' David knew we were coming to town and he wanted a keyboard player.
"When I arrived the next day at the studio David said to me, 'Do you know who Professor Longhair is?' I said, 'Know him? I saw him play at a little roadhouse in Houston about three weeks ago!' I wound up doing an imitation of Professor Longhair interpreting a David Bowie song. We began with 'TVC 15' and I wound up playing on every song besides 'Wild Is the Wind.' It must have only been about three days. It's one of my favorite projects I've ever worked on."
Recording with Stevie Nicks:
"I go way back with Jimmy Iovine. He was the assistant engineer on Born to Run, and we developed a friendship and always had a real musical affinity. When he branched out into the production world he'd occasionally call me up to work on something. He needed someone to fill some gaps on Stevie's record Bella Donna and really interpret her songs. I hopped on a plane for L.A. and immediately started to run a fever, about 101 degrees. I was delirious when we began recording, but sometimes when you don't quite feel 100 percent your artistic guard is down.
"We recorded live at first, with Russ Kunkel, Waddy Wachtel, Benmont Tench and Bob Blaub. Stevie called it hear 'Dream Band.' The first one we did was "Edge of Seventeen." We did the whole album in a matter of two or three days, playing live first and overdubbing later. She's the only artist I toured with other than Bruce. She asked me to go on the road, and I had some time off – I couldn't pass up the opportunity. It gave me a chance to reinterpret some of the Fleetwood Mac stuff. We began 'Rhiannon' real slow, almost a classical version of it. Then after the first verse the whole band would kick in. It was a fantastic experience."
Playing with Bon Jovi on the LP Bon Jovi:
"I met Jon at the Power Station in New York while we were making Born in the U.S.A. I just bumped into him in the halls and he asked if I could help him develop his music. He played me a cassette of his demos and I thought, 'This guy can really sing. Maybe I can help him along, give him a nudge somehow.'
"After we recorded the thing I tried to get him a deal. I couldn't get anybody to bite! I kept thinking, 'I don't get this. Why won't people take a chance on this guy? He's got a great voice. He can do it live, and he writes the songs! Also, he's great looking.' I used to talk to him and say, 'Jon, I played this for a couple of people and I'm not getting the right person.' Anyway, he found the right person and the rest is history."
Working on  Peter Gabiel's record Peter Gabriel II:
"This was just a fantastic bunch of musicians. Robert Fripp [of King Crimson] was on guitar and Tony Levin was on bass. Peter was branching out after leaving Genesis, and I was lucky enough to get in there with him. It was a real shift for me away from West Coast people and my thing with Bruce. This was a fantastic British artist that really wanted to stretch out and do something innovative. I've always been added to an ensemble to crystallize or define the music they're trying to realize, and I just loved working on this one. "
Recording with Bob Seger on The Distance:
"This is another one that started with Jimmy calling me. I was beginning to become his secret weapon, and he had the most incredible instincts as a producer. Bob Seger is a Detroit rocker, and I just love his group, the Silver Bullet Band. He always made great records, and his lyrics are so intelligent. In a way, he's not unlike Bruce. For this record, Jimmy just brought me in because Bob had a couple of things he wanted me to play on, like 'Roll Me Away.'"
Roy Bittan's first solo studio album Out of the Box was released in November 2014.