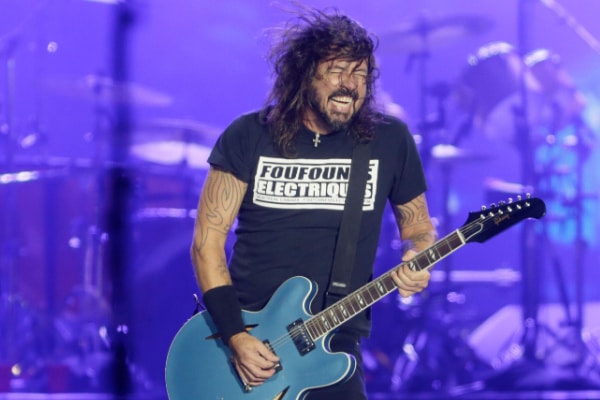 Would you like to listen to the article instead of reading it?
Over the weekend, Foo Fighters lead singer Dave Grohl performed a short, impromptu cover of Led Zeppelin's 'Stairway To Heaven'.
The band performed a cover of the classic Led Zeppelin track at the Ohana Music Festival, before stopping for a moment after being notified that a fan was receiving medical attention at the show.
Fan-shot footage of this performance was also shared online, which you can check out below.
"Did you figure that s*** out?" – Grohl Asks Medical Staff
While the fan was being attended to, Dave Grohl told the medical staff. As he played the track's opening riff, "Did you figure that shit out, or do I have to play 'Stairway To Heaven'? 'Cause I'll fucking play this motherfucker, you know that right?".
Foo Fighters also played the song's opening verse of the track, before being notified that the audience member was cleared, and they could return to their live set.
"Is that situation figured out? Thank God, 'cause that's a long ass f****** song", Grohl said, before beginning a live rendition of 'Best Of You'.
Check out this footage below.
Last month, Foo Fighters also performed at the Outside Lands Festival in San Francisco when they invited singer Michael Bublé onto the stage to perform his hit 'I Just Haven't Met You Yet'.
The show also saw Foo Fighters perform covers of tracks from bands that new drummer John Freese had previously worked with.
Freese was confirmed as the band's new drummer earlier this year.
Check this out and Nova's report here.