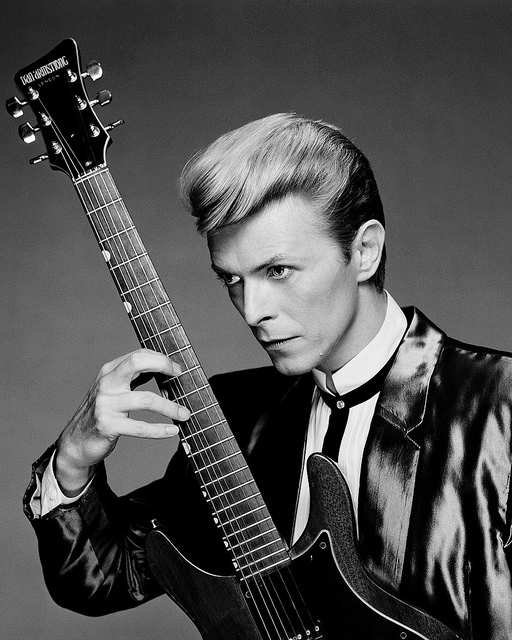 A plaque in honour of David Bowie has been placed outside his home in Berlin.
The rock icon moved to the city in the 70's where he polished his Berlin trilogy of albums, Low, Heroes and Lodger. 
Fans flocked to the building early Monday morning, where they laid flowers and candles. Berlin mayor, Michael Müller revealed the plaque exclaiming, "I think one can say David Bowie and West Berlin had quite a special partnership". He described the role Bowie played in harbouring Berlins "sense of being a city of culture, creativity and openness".
David Bowie plaque unveiled in Berlin, Germany (via @pitchfork) https://t.co/buXdBaj3gD pic.twitter.com/3v8bjMyq11

— Condé Nast Traveler (@CNTraveler) August 22, 2016
Permanently placed at Hauptstraße 155, the bone china plaque reads:
"We can be heroes, just for one day".
Bowie found inspiration in the cities surroundings, he reportedly wrote 'Heroes' after seeing his producer, Tony Visconti, kiss his girlfriend at the Berlin Wall. He had shared a flat with Iggy Pop in the city too.
Here's the #DavidBowie memorial plaque unveiled this morning in Berlin. Still miss him. pic.twitter.com/2vIQd4L555

— Eric Vincenzini (@EricVincenzini) August 22, 2016
Details of Bowies awkward meeting with Bruce Springsteen were recently revealed.
Photo Credit: Ron Frazier