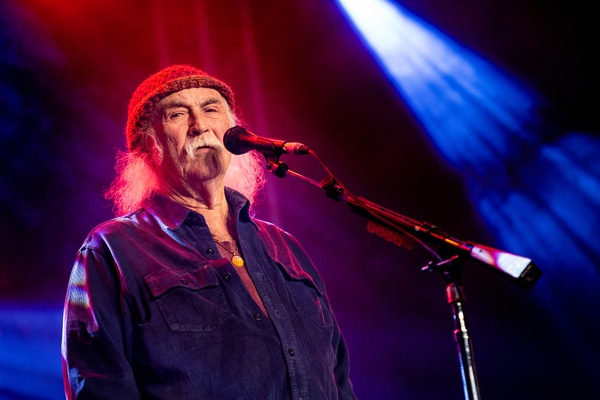 David Crosby has announced his retirement from touring, insisting that he was "too old".
Having been hitting the road for the passed 60 years or so, the singer revealed this recent bout of Covid-19 had also taken a toll on him.
"It has been awful. COVID is a very weird disease. It makes you feel absolutely freaking awful", the singer revealed. "It has been thoroughly unpleasant…it's no fun at all. You want to avoid it if you possibly can".
This comes after the country singer also sold the publishing rights to his back catalogue last year. Crosby admitted that he reluctantly took this decision to ease some financial fears.  
"I'm old" – Says David Crosby 
When asked if he would continue to tour, David Crosby delivered this very candid and blunt response.
"No. I'm not, because I'm 80. It's because I'm old", Crosby replied. "Being on a bus tour is a daunting task. It's very hard. It takes it out of you. I'm too old to do it anymore. I don't have the stamina; I don't have the strength". 
The Stills & Nash co founder has enjoyed somewhat of a career revival since 2014. The singer released his fourth studio album that year, Croz.
He has released four further records since then.  Lighthouse (2016), Sky Trails (2017), Here if You Listen (2018) and 2021's For Free.
In a career which has lasted six decades, Crosby has been the driving force behind some the most iconic bands, having co founded the Byrds and Still & Nash. Both bands have also been inducted into the Rock and Roll Hall of Fame in this time.
Crosby has even collaborated with the likes of Joni Mitchell, Carole King, Elton John, and James Taylor.
Speaking of his band Stills & Nash, Crosby did brand his former bandmate Neil Young "the most selfish" person that he knows. More on this from Nova here.