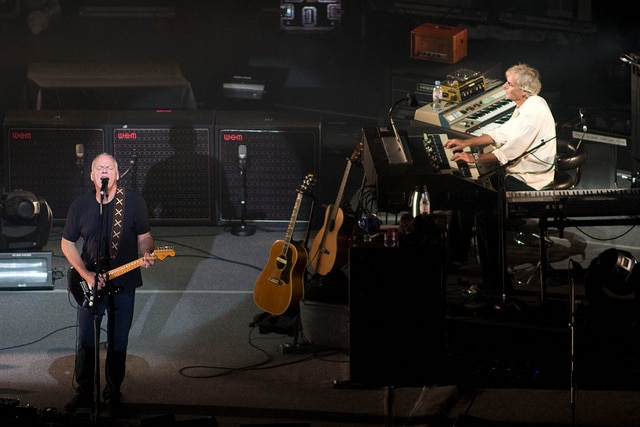 At a writing conference in Carlow of all places, David Gilmour revealed some new information about his upcoming solo album Rattle The Lock. Gilmour and his wife Polly Samson who is also a writer, were guests at the 2015 Borris House Festival in Carlow on Saturday.
They spoke about their relationship together as songwriters which goes as far back as 1994 for Pink Floyd's The Division Bell. At the event, Gilmour revealed that the name of his new album is Rattle The Lock. Then he went onto preview snippets of two tracks off the new album 'Boots On The Ground' and 'Girl With A Yellow Dress'. The latter of these, features none other than TV presenter and music extraordinaire Jools Holland.
Samson described the central theme behind the album being "Carpe Diem" to seize every moment and to look towards the future. Then she went on to to say to that it's important to have the attitude to "Just Do it". Gilmour's last solo album was On An Island which was released back in 2006.
In accordance with the release of his new solo album, he is also embarking on a 10-date European tour. The tour will begin on September 12th in Croatia and also includes a five night stint in London's Royal Albert Hall.
Photo Credit: Vincent Giraud