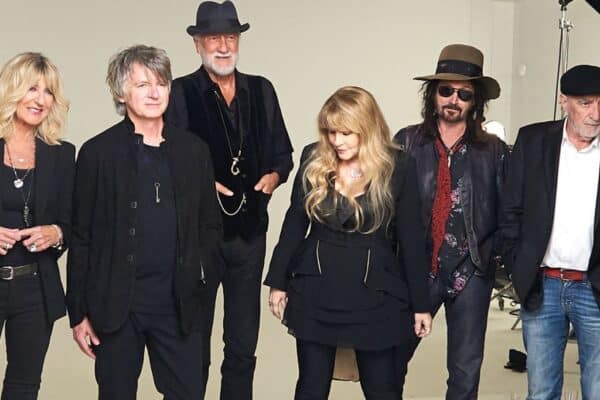 Mick Fleetwood has expressed his desire for a Fleetwood Mac reunion, adding that anyone "who's ever played in Fleetwood Mac would be welcome".
This comes after we reported earlier this month that the drummer appeared to patch things up with former guitarist Lindsey Buckingham.
Buckingham had returned to the band in 1997, having left ten years before that. After he was fired from the group in 2018, Mick Fleetwood insisted that Buckingham would never return to the band.
Buckingham was replaced by Tom Petty, Mike Campbell and Nei Finn on guitars for the band's latest tour in 2018.
However, after a "gracious and open" chat with Buckingham, Fleetwood said that the pair are now on good terms. He even said that the pair may collaborate on future projects together.
At the time Fleetwood said, "I've really enjoyed being re-connected with Lindsey, which has been gracious and open. And both of us have been beautifully honest about who we are and how we got to where we were".
"I hope the whole f*****g lot of them" – Fleetwood
And now, it would appear that a reunion of Fleetwood Mac with a returning Lindsey Buckingham might not be out of the question after all.
When asked about who will be with the band for the next tour, Mick Fleetwood had this to say, "I hope the whole f*****g lot of them!".
Adding, "I'm not done. And if I can get John McVie off his boat, he's not done either!".
The drummer continued, "My English pipe dream, sitting on top of a mushroom, would be that everyone who's ever played in Fleetwood Mac would be welcome. That's what would drive me, because this is all about a collective".
Another former Mac Member Christine McVie previously claimed that a Mac reunion was unlikely.
She said, "I think I'm getting a bit too old for it now, especially having had a year off. I don't know if I can get myself back into it again".
However, she later claimed there was a "misperception" around what she said.
"To clarify my recent comments, I was specifically asked if Fleetwood Mac would tour again. I gave a cheeky answer indicating that the band might be 'done with that' or 'you just never know.' I always intended to convey that, particularly after the last year, we just don't know what the future holds".
Watch this space!!!