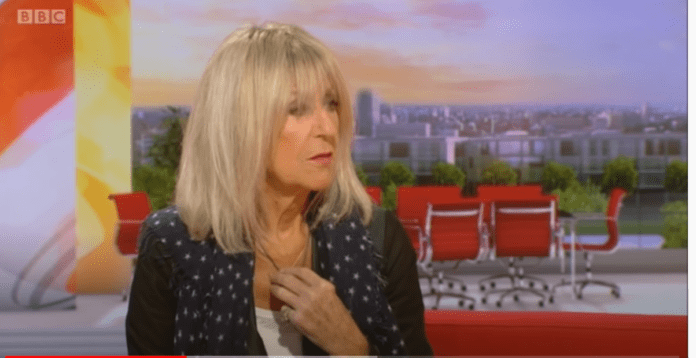 We recently brought you the news that Christine McVie ruled out the likes of Stevie Nicks and John McVie touring with Fleetwood Mac again. She did also say that drummer, Mick Fleetwood would be the only one keen to tour with the band.
"If we do, it will be without John (McVie) and without Stevie, I think", said Christine. 
She also added, "I think I'm getting a bit too old for it now, especially having had a year off. I don't know if I can get myself back into it again".
Adding, "I know Mick (Fleetwood) would do it in a lightning strike. But I couldn't possibly say. We're certainly not touring this year either".
Christine also added that she did not think John McVie had "the heart" to tour with the band again.
"In no way are any members of Fleetwood Mac done"
However speaking to Rollingstone, Christine sought to clarify the "misperception" that the band are "done".
Christine said, "First and foremost, I'm thrilled to see that everyone still cares so much about Fleetwood Mac, how humbling to know what a lasting impact this band has had".
She continued, "To clarify my recent comments, I was specifically asked if Fleetwood Mac would tour again. I gave a cheeky answer indicating that the band might be 'done with that' or 'you just never know.' I always intended to convey that, particularly after the last year, we just don't know what the future holds". 
She gave Mac fans hope by stating, "In no way are any members of Fleetwood Mac 'done' with being part of the band,".
She added, "If anyone took that from my statement, that was a misperception and not intended. Fleetwood Mac is part of the DNA of who I am, and I know the same is true for Stevie, Mick and John. As for future touring………Who knows. We continue to hope for the best". 
The band have been inactive since their An Evening With Fleetwood Mac tour finished in 2019. It was the first time the band had toured since parting company with Lindsey Buckingham, and Neil Finn of Crowded House and Mike Campbell of Tom Petty and the Heartbreakers joined the group.
Drummer, Mick Fleetwood worked with band founder Peter Green to put together a stage concert in February 2020. This concert included artists like David Gilmour, Pete Townshend, Steven Tyler, and Christine McVie. It also featured, John Mayall, Billy Gibbons, Kirk Hammett and Neill Finn.
It will be coming to the movie theaters on 23rd and 28th March and will be availble on DVD from April 30.