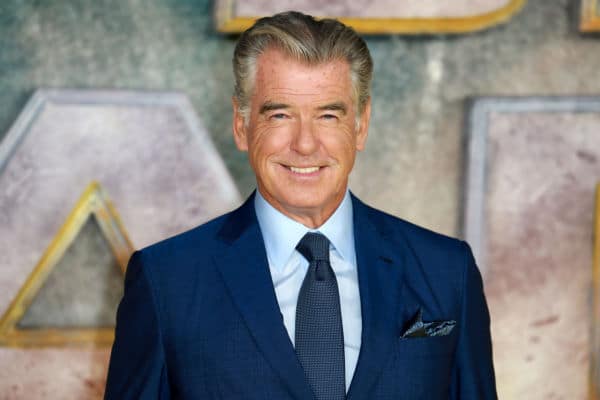 Would you like to listen to the article instead of reading it?
Pierce Brosnan is to join forces with actors Helen Bonham Carter and Gabriel Byrne in an upcoming Irish drama.
Titled Four Letters of Love, the Polly Steele directed drama will see Normal People star Finn O'Shea and Ann Skelly (The Nevers) play starring roles as two lovers Nicolas Coughlin and Isabel Gore.
Former 007 star Brosnan will play the role of Nicolas' father who claims that he has been in dialogue with God.
In the story, God has allegedly told Brosnan's character to leave his job and family, in order to focus on his painting. In fact, Brosnan posted this photo on his Instagram. See here.
The role of Isabel's parents will be played by The Crown star Helen Bonham Carter and Gabriel Byrne.
Brosnan To Star In A "lyrically and deeply romantic story"
Four Letters of Love has been described as a "lyrical and deeply romantic Irish story' and will see the trio playing parents of two young lovers Nicholas Coughlan and Isabel Gore played by Normal People's Fionn O'Shea and The Nevers' Ann Skelly respectively". 
Helena has joined Four Love Letters, also starring Pierce Brosnan, Gabriel Byrne, Anne Skelly and Fionn O'Shea. It will be directed by Polly Steele✨ #HelenaBonhamCarter pic.twitter.com/52mlWZKiij

— Marlena (@ngirlsbi) January 31, 2023
In the story, the young lovers Nicolas and Isabel attend school on the mainland.
However, Isabel soon becomes gult-stricken, after her brother suffers a paralysing fit on his way to a dance with her.
Speaking of Brosnan, the Irish actor was also casted of Dr Fate in DC film Black Adam's Justice Society in 2021.
Directed by Jaume Collet-Serra, the film was also produced by Dwayne Johnson, Danny Garcia and Hiram Garcia of Seven Bucks Productions alongside Beau Flynn of FlynnPictureCo.
Check out this Nova report here.