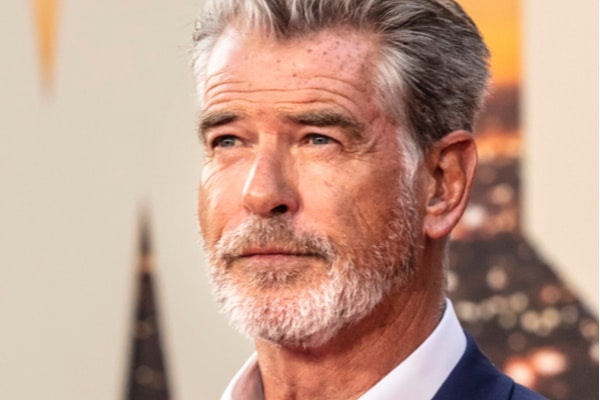 The last member of Black Adam's Justice Society has been found, with Pierce Brosnan casted to play Doctor Fate. Dwayne Johnson stars as the legendary antihero, as the upcoming DC movie brings the Justice Society to the big screen for the first time.
Pierce will don the powerful Helmet of Fate as he takes on the role of Kent Nelson, who became a member of the Justice Society after the Thanagarian invasion. The casting of Brosnan completes the lineup for the Justice Society of America.
Black Adam is the second New Line/DC film following 2019's critical and commercial hit Shazam!, with the two characters, Shazam and Black Adam, being arch-rivals in the DC Universe. Having casted Pierce to play Doctor Fate, the project is due to begin productions in Atlanta, this April.
The film will be directed by Jaume Collet-Serra, who also directed Disney's upcoming Jungle Cruise. Dwayne Johnson, Dany Garcia and Hiram Garcia of Seven Bucks Productions are producing the film with Beau Flynn of FlynnPictureCo. Pierce is joined by Aldis Hodge playing Hawkman, Noah Centineo as Atom Smasher and Quintessa Swindell taking on Cyclone.
Brosnan's character, Kent Nelson the son of an archaeologist who comes across the wizard Nabu in an ancient Egyptian tomb. Nabu trains Nelson in the art of sorcery, bestowing on him the Helmet of Fate, a powerful artefact that has become Doctor Fate's signature attire.
The Helmet of Fate is an instrument "imbued with the power of Nabu, one of the mythical Lords of Order". With the helmet, Doctor Fate ranks among the most powerful magic users in the DC Universe, with a history which stems all the way back to ancient Egypt. Doctor Fate was introduced to the DC Universe in his own self-titled six-page strip in 1940, although Pierce will be the first live-action actor to play the role.
Pierce is best known for his portrayal of British Intelligence spy, James Bond, but also starred in the Mamma Mia! films, The Matador and The Ghost Writer. Most recently, Brosnan starred in Will Ferrell's Eurovision Song Contest: The Story of Fire Saga, and can be seen in the upcoming film adaptation of Cinderella.
Pierce Brosnan is set to star in a new tourism video series that showcases all things beautiful about Ireland's landscape. The video looks to highlight the wonders of the country and is teaming up with the Irish Film and Television Academy to produce a series called #FillYourHeartWithIreland.