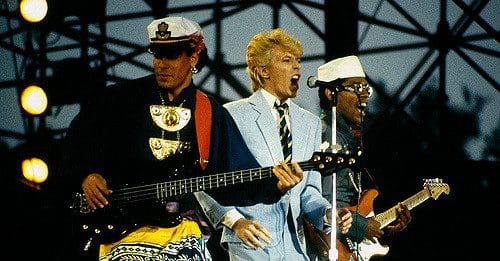 On this day in 1972, David Bowie released 'Starman' as a single in the UK, which became his first hit since 1969's 'Space Oddity' three years before.
The song was a late addition to the album The Rise And Fall Of Ziggy Stardust And The Spiders From Mars included at the insistence of RCA's Dennis Katz, who heard a demo and loved the track, believing it would make a great single.
"We'd finished recording the Ziggy Stardust album at that time and it went into the record company. They said: 'We can't release this. It doesn't have a single on it!'" Woody Woodmansey recalled to The Quietus. "So, we came out of the studio and in about a month he had written 'Starman' and we were back in the studio by January. It was an obvious single! I think Mick and I went out in the car after David played it for us the first time, and we were already singing it, having only heard it only once."
The lyrics describe Ziggy Stardust bringing a message of hope to Earth's youth through the radio, salvation by an alien 'Starman'.
The song was selling only steadily at first but Its turning point came when Bowie scored a place on Top of the Pops in July 1972. Bowie's performance with the Spiders became famous; Bowie appeared as the flame-haired Ziggy Stardust dressed in a multicoloured jump suit. It was the first time many had seen Bowie and people were fascinated by his stage presence. According to author David Buckley, "Many fans date their conversion to all things Bowie to this Top of the Pops appearance".
That's not all though, for you Bowie fans out there, Bowie's fantastical Labyrinth is set to have a sequel made. Film-maker Fede Alvarez will write and direct the film, while Lisa Henson, daughter of the original film's director Jim Henson, will produce.
Photo Cred: Mark Vitullo