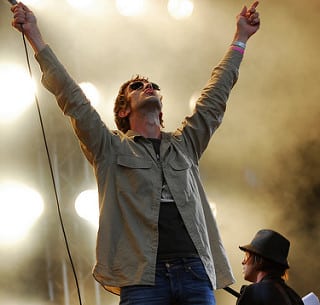 Following a few hiccups since forming, The Verve hung up their boots (for what they said was the final time) on this day in 1999.
The band formed in Wigan in 1990 by lead vocalist Richard Ashcroft, guitarist Nick McCabe, bass guitarist Simon Jones and drummer Peter Salisbury. Guitarist and keyboard player Simon Tong later joined the lads.
Their commercial breakthrough came when they scored a UK No.1 single with 'The Drugs Don't Work'. The track was taken from their 1997 UK No.1 album Urban Hymns which spent over 100 weeks on the UK chart.
Urban Hymns celebrates its 20th anniversary this year! Released on the 29th of September 1997, it was the bands third studio album.
Not long after the release of A Northern Soul, The Verve imploded due to friction between vocalist Richard Ashcroft and guitarist Nick McCabe. It looked like the band had ended before reaching its full potential. Which is part of the reason why their third album, Urban Hymns recorded after the pair patched things up in late 1996 is so remarkable.
Much of the record consists of songs Ashcroft had intended for a solo project or a new group. Yet Urban Hymns unmistakably sounds like the work of a full band, with its sweeping, grandiose soundscapes and sense of purpose. The Verve have toned down their trancy, psychedelic excursions, yet haven't abandoned them.
The majestic 'Bitter Sweet Symphony' and the heart-breaking, country-tinged 'The Drugs Don't Work' are an astonishing pair, two anthemic ballads that make the personal universal, thereby sounding like instant classics.
A year later, the band had two Brit Awards under their belts—winning Best British Group. They appeared on the cover of Rolling Stone magazine in March. Then in February 1999, "Bitter Sweet Symphony" was nominated for the Grammy Award for Best Rock Song.
Soon after their commercial peak, the Verve broke up, citing internal conflicts
Frontman Richard Ashcroft went solo scoring the 2000 UK No.3 single 'A Song For The Lovers' and the 2000 UK No.1 album 'Alone With Everybody.'
The on-again off –again rockers have reformed a couple of times only to break up again. Well, we're thankful for the good tunes they've given us anyway. Thanks lads!
Picture Credit: Marianne van Meel