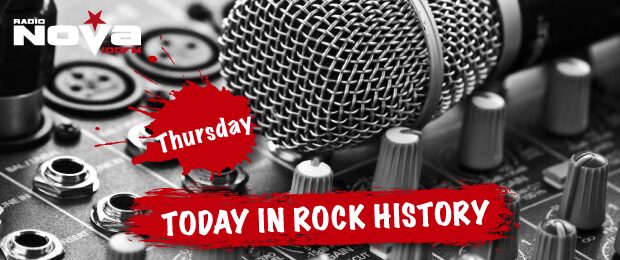 It's important to know your rock history, here at Radio NOVA we bring you ten rock stories from the sixties, seventies, eighties, nineties and the noughties.
On this day in rock history: February 19th.
1964: John Lennon was asked by a reporter "How do you feel about teenagers imitating you with Beatle wigs?" John answered "They're not imitating us because we don't wear Beatle wigs."
1965: The Beatles began recording the track 'You're Going To Lose That Girl' at London'd Abbey Roads studios. The song was included on the album and film Help!
1965: Rod Stewart and his group The Soul Agents performed for the first time live.
1971: Paul McCartney's lawsuit against the Beatles begins in London, Macca wanted to have Allen Klein removed as the band's financial manager.
1972: Harry Nilsson went to number one with the cover single 'Without You'.
1982: While wearing a dress, Ozzy Osbourne urinates on the historic Alamo building in San Antonio, Texas. He was banned from performing in San Antonio for a decade.
1992: Guns N' Roses began their 'Use Your Illusion Tour' playing three consecutive nights in Tokyo.
1995: Baywatch star Pamela Anderson married Motley Crue's drummer Tommy Lee in Cancun Mexico.
1996: Bjork physically assaults a female reporter at Bangkok airport, the singer drags her to the floor, pulls her hair and knocks her head off the floor. She later apologised for the incident.
1996: At the Brit Awards, Pulp's frontman Jarvis Cocker interrupted Michael Jackson's performance of 'Earth Song'. Cocker said: My actions were a form of protest at the way Michael Jackson sees himself as some kind of Christ-like figure with the power of healing. I just ran on the stage. I didn't make any contact with anyone as far as i recall."