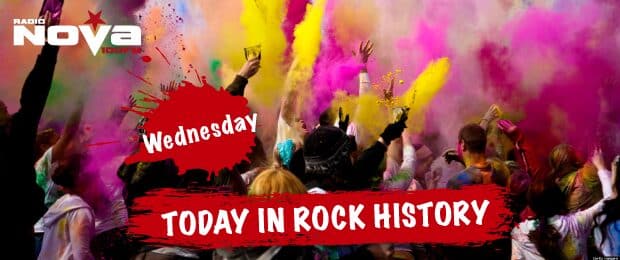 It's important to know your rock history, here at Radio NOVA we bring you ten rock stories from the sixties, seventies, eighties, nineties and the noughties.
On this day in rock history: February 4th.
1966: After Bob Dyan had 'gone electric' at the Newport Folk Festival, his conversion was completed when he played the Convention Center in Louisville, Kentucky.
1967: The Monkees went to number one after they released their debut self-titled LP.
1968: The Beatles started recording the track 'Across The Universe' at London'd Abbey Roads studios.
1968: An American Senator named Strom Thurmond from South Carolina sends a secret letter to the US Attorney General, urging him to deport John Lennon from the States for his anti-war protests.
1970: In support of the Black Power movement, John Lennon and his wife Yoko Ono donated their hair to raise funds for the group.
1977: Fleetwood Mac released the album Rumours, the LP went on to sell over 42 million copies worldwide and won a Grammy Award in 1978 for 'Album of the Year'.
1999: Soul singer Gwen Guthrie passed away at 48 years of age. She worked with artists such as Madonna, Stevie Wonder, Aretha Franklin and Billy Joel.
2002: To celebrate what would have been the civil rights activist Rosa Parks' 89th birthday, Stevie Wonder performed the track 'Happy Birthday' at the premiere of her biopic.
2003: Courtney Love caused mayhem on a flight from Los Angeles to London, the singer was arrested at Heathrow airport for 'endangering the aircraft'.
2007: During a Razorlight gig in France, the band's performance was halted half-way through their set when, frontman Johnny Borrell and bass player Carl Dalemo started punching each other on stage.