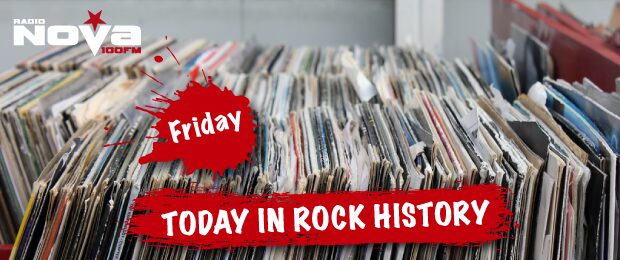 It's important to know your rock history, here at Radio NOVA we bring you ten rock stories from the sixties, seventies, eighties, nineties and the noughties.
On this day in rock history: January 30th.
1969: The Beatles played a live gig on the roof of Apple Studios in London, the unauthorised concert got shut down after 42 mins by Police.
1972: Paul McCartney wrote the protest song about Bloody Sunday titled 'Give Ireland Back To The Irish'.
1973: Wicked Lester, a band that included Gene Simmons, Paul Stanley, Ace Frehley and Peter Criss, plays their first gig as Kiss.
1982: Blues guitarist Sam Lightin' Hopkins passes away at the age of 70. Hopkins influenced many musicians such as Bob Dylan, REM, Stevie Ray Vaughan and Jimi Hendrix.
1982: Paul McCartney was a guest DJ on the BBC, he played Elvis Presley's 'Heartbreak Hotel', Chuck Berry's 'Sweet Little Sixteen', John Lennon's 'Beautiful Boy 'and Little Richards 'Tutti Frutti'.
1988: INXS went to number one in America with the track 'Need You Tonight'.
1990: Unhappy with their record label, The Stone Roses throw paint over FM Revolver's boss Paul Birch, his car, and the company's office.
1990: The Cultural Ministry of France names Bob Dylan as their commander in the Order of Arts and Letters.
1992: Nirvana toured Australia and New Zealand for the first time, playing their debut gig at The Barton Theater in Adelaide.
2013: The Rolling Stone's Mick Jagger beats David Bowie, Prince and Kurt Cobain to be was named the most stylish rock star by Complex.