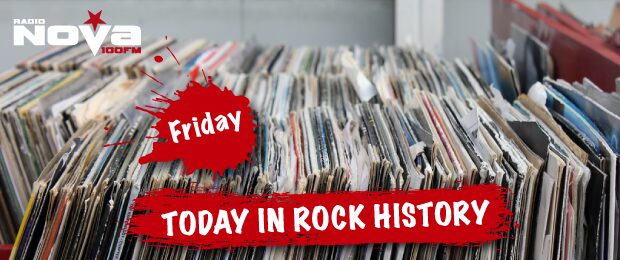 It's important to know your rock history, here at Radio NOVA we bring you ten rock stories from the sixties, seventies, eighties, nineties and the noughties.
On this day in rock history: January 9th.
1963: Drummer Charlie Watts departed from the band  Alexis Korner's Blues Incorporated to join The Rolling Stones.
1969: The Beatles went to number one with the White Album, beating out the Rolling Stones's Beggars Banquet.
1970: Eric Clapton, Jeff Beck and John Lennon were all in attendance to watch Led Zeppelin performing at London's Royal Albert Hall.
1971: Elvis Presley wins one of his most treasured awards, when he is voted one of the 'Most Outstanding Young Men of the Year' for 1970.
1973: Mick Jagger is refused entry into Japan because of a 1969 drug conviction, the band are forced to cancel their Japanese tour.
1976: Queen's single 'Bohemian Rhapsody' went to number one on the UK singles chart. The song was the third best selling track of all time.
1981: The Specials' singer Terry Hall and keyboardist Jerry Dammers were found guilty of using threatening language during a concert in Cambridge. They were fined £400.
1997: David Bowie played a gig to celebrate his 50th Birthday, with all the proceeds raised going to charity. He was joined on stage by Foo Fighters, Lou Reed, Billy Corgan, Placebo, Sonic Youth and Robert Smith.
1998: Speaking at the funeral of Sonny Bono, Cher said: "Some people were under the misconception that Son was a short man, but he was heads and tails taller than anyone else. He could see above the tallest people. He had a vision of the future and just how he was going to build it. And his enthusiasm was so great that he just swept everybody along with him. Not that we knew where he was going, but we just wanted to be there. He was also successful at anything he ever tried. Not the first time he tried maybe, but he just — he kept going. If he was really — But if he really wanted something, he kept going until he achieved it…"
2014: Rolling Stone releases their '10 Greatest Albums Of All Time'. Number 1: The Beatles – The White Album, Number 2: Pink Floyd – The Wall, Number 3: The Rolling Stones – Exile On Main Street, Number 4: Bruce Springsteen – The River, and at Number 5: Led Zeppelin – Physical Graffiti.