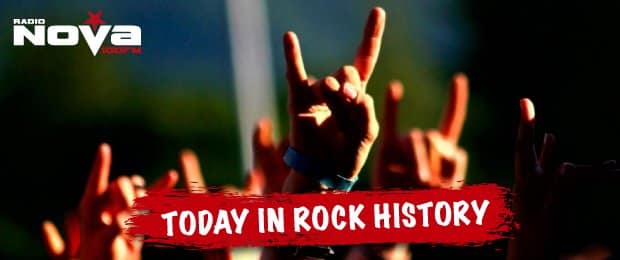 It's important to know your rock history, here at Radio NOVA we bring you ten rock stories from the sixites, seventies, eighties, nineties and the noughties.
On this day in rock history: September 19th.
1967: The Beatles search desperately for a place to finish filming their Magical Mystery Tour film. Having forgotten to book their first choice, Surrey's Shepperton Film Studios, the band settles on an abandoned US Air Force station in Kent, filming most of the uncompleted movie on and around the grounds over the next week.
1969: Creedence Clearwater Revival scored their only UK No.1 single with 'Bad Moon Rising'.
1970: The first Glastonbury rock festival is held, with a lineup consisting of Marc Bolan, Quintessence, Jethro Tull leader Ian Anderson, and others.
1970: Neil Young releases his classic After the Gold Rush album.
1981: Simon and Garfunkel play their first concert since breaking up in 1970, a free show in Central Park that was so successful it spawned a hit live album and a planned year-long tour. Unfortunately, the reunion doesn't last that long.
1992: Radiohead filmed the video for their single 'Creep' during a concert in Oxford, England.
1993: Pearl Jam released their second studio album Vs. The album set the record for the most copies of an album sold in its first week, a record it held for five years.
1993: Ex-Mamas and Papas' vocalist Michelle Phillips is robbed by an unknown gunman outside a West Hollywood restaurant.
2003: Former Cream bassist Jack Bruce, diagnosed with liver cancer, undergoes a successful liver transplant in Los Angeles.
2004: With their latest hit, "You'll Come Around," Status Quo become the artists with the most all-time chart hits in the UK, an amazing 61 charted singles from 1968's "Pictures of Matchstick Men" (their only US hit).