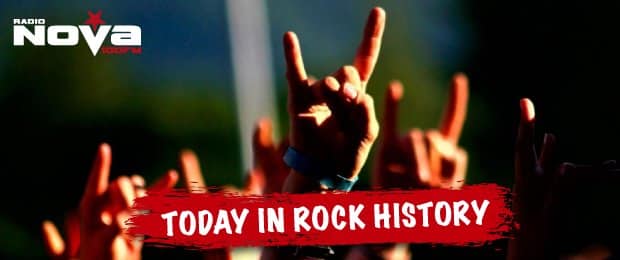 It's important to know your rock history, here at Radio NOVA we bring you ten rock stories from the sixties, seventies, eighties, nineties and the noughties.
On this day in rock history: September 25th.
1965: The Beatles' self-titled animated television series debuts in the US. The first story was titled 'I Want To Hold Your Hand' and had the group exploring the ocean floor in a diving bell where they met a lovesick octopus.
1969: John Lennon recorded the track 'Cold Turkey', with Eric Clapton, Ringo Starr, Klaus Voorman and Yoko. Lennon presented the song to Paul McCartney as a potential single for The Beatles, but was refused.
1972: Black Sabbath released their fourth studio album Black Sabbath Vol. 4. The record featured a photograph of Ozzy Osbourne with his hands raised, taken during a Black Sabbath concert was originally to be titled 'Snowblind', after one of several songs referring to the band's cocaine use.
1976: Wings played a charity concert in St Marks Square, Venice to raise funds for the historic city. The night was a success, except for the weight the equipment used by the group caused even more damage to the square.
1980: Led Zeppelin's drummer, John Bonham, died aged 32 after a heavy drinking session. He was found dead at guitarists Jimmy Page's house. It was rumoured that he had taken 40 shots of vodka in 4 hours.
1990: Drummer Dave Grohl auditioned for Nirvana and was instantly given the job.
1992: Two fans were stabbed and 20 arrests were made after trouble broke out at a Ozzy Osbourne gig in Oklahoma City. The sale of alcohol at the concert was blamed for the incident.
1995: Courtney Love was given a one-year prison sentence, fined $1000 and ordered to attend a anger management course after being found guilty of assaulting Bikini Kill singer Kathleen Hanna.
1999: Oasis singer Liam Gallagher was stopped by customs officials at Heathrow airport and made to pay £1300 after not declaring a fur coat he had bought in America.
2013: Kurt Cobain's childhood home in Aberdeen, Washington went on the market. Cobain's mother Wendy O'Connor and sister Kim Cobain put up for sale the East 1st St. house, where he was raised, for $500,000, in hopes of connecting with someone who would turn it into a museum.