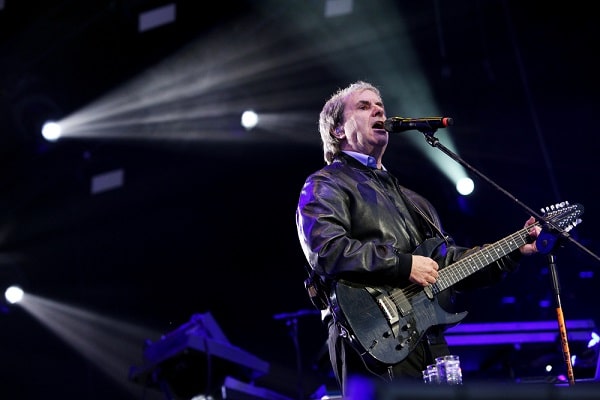 Chris de Burgh has revealed he struggles to see the logic behind the closure of theatres and music venues as the singer has gone 400 days without playing. De Burgh points out that sport and restaurants are open for business, while theatres and music venues remain closed.
De Burgh finished creating a new album in March but has been prevented from touring due to the ongoing lockdowns. Being away from playing to large crowds has made Chris long for a return to the stage.
Since the lockdown began, De Burgh has only been able to engage with fans through his Facebook account. In a recent interview with The Sun, Chris revealed, "I'm a songwriter, I go on the road, but when COVID hit that was it. The Lady In Red singer said he has not been on a stage "in over 400 days, which is tough," but he tries to keep his voice in check by singing every day.
The 72 year-old entertainer, who has vowed to gig around Ireland in October, has also called for struggling theatres and music venues to be given a fair chance when the country comes out of lockdown.
"We are the first to be locked down and we will be the last to open up," said de Burgh. "If sport, restaurants, and cinemas open up, why not theatres and music venues? There has to be some logic behind it, but I have no idea what it is? There are thousands of people trying to keep their heads afloat in the music and theatre industry and I really hope they can survive."
De Burgh said he has no intention to stop playing any time soon. He also revealed that although COVID has prevented him from touring, he is not financially stretched, thanks to song writing royalties from his many hits which spanned a career of 45-years.
De Brugh declared he has "sold 50million records" but thinks that an artist "could not do that nowadays. What those sort of numbers give you is a foundation because I've always been interested in writing songs that endure like books. I'm in it for the long term."
Chris de Burgh has gigs scheduled at the INEC in Killarney on October 5th, Cork Opera House on October 6th, Galway Leisureland on October 8thand the Bord Gais Energy Theatre in Dublin on October 10th.