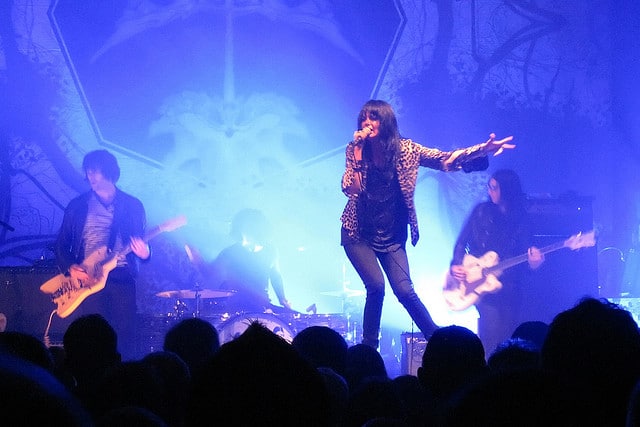 The Dead Weather have released a number of clips for their latest video 'Impossible Winter'. They are being released ahead of the official video which will be out later today.
The clips give different perspectives of the band members who are locked up in a creepy prison. The song is featured on the band's new album Dodge & Burn which came out last year.
The new video for 'Impossible Winner' was directed by Sophie Muller and Ross McDowell, and if you're subscribed to Tidal you can view it now. For Non-Tidal subscribers you can preview the clips while you wait for the full video.
The Dead Weather frontwomen Alison Mosshart is working on her new album with her band The Kills. Meanwhile, guitarist Dean Fertita is busy with a new Queens of the Stone Age album as well as recently working with Josh Homme and Iggy Pop on Post Pop Depression, Iggy's new solo album.
The Dead Weather released five separate clips for 'Impossible Winner' called 'Alison', 'Baton', 'Paper', 'Dean' & finally 'Girls'. The clips feature each band member Alison Mosshart, Jack White, Dean Fertita & Jack Lawrence.
You can check out the five clips for The Dead Weathers new video 'Impossible Winner' down below.
Photo Credit: Rob Harris