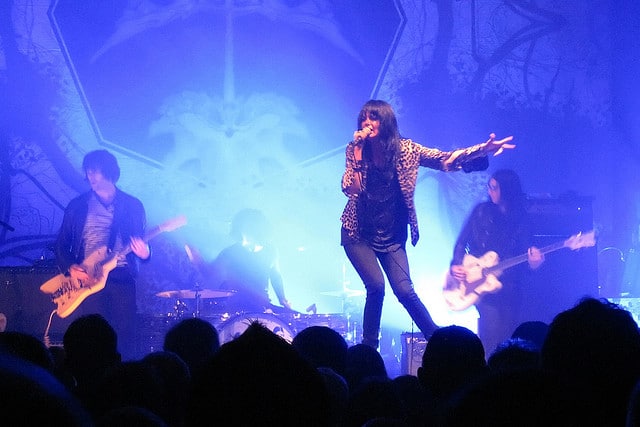 The Dead Weather have revealed the release date for their much anticipated third album. They announced the date on their official twitter page, with a gif that said it would be September 25th.
Their new album is called Dodge & Burn and it will be the third album for the supergroup made up of The Kills' Alison Mosshart, Jack White, QOTSA keyboardist Dean Fertita and Racounters bassist Jack Lawrence.
Their new album follows on from their second album Sea Of Cowards in 2010, which followed on from The Dead Weather's 2009 debut Horehound. They have issued a series of seven-inch singles over the past couple of years, and they will now release third full-length Dodge & Burn via White's own Third Man Records.
The new album will feature eight new songs, as well as four previously released songs 'Buzzkill(er)', 'It's Just Too Bad', 'Open Up (That's Enough)', 'Rough Detective', all of which have been remixed and remastered for the new release.
According to a press release, the band "spent their rare and sporadic free moments over the past year recording together in Nashville", adding that "the thick and heavy Dodge & Burn will satisfy your urges for the dark magic that is The Dead Weather for a very long time".
Photo Credit: Rob Harris