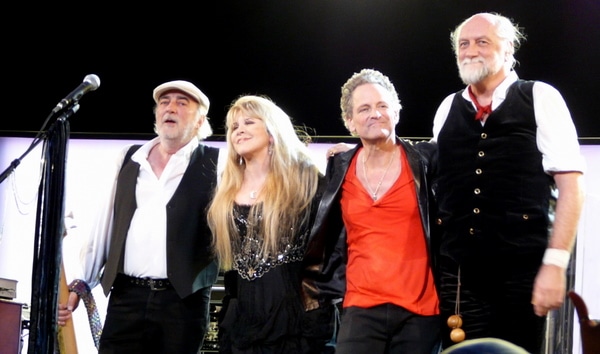 It's Return of the Mac, Big Mac is Back and who will play The O2 on September 20th? Fleetwood would, would Fleetwood.
Ok so you've probably heard all the puns since the gig was announced earlier this week but the hype is certainly justified.
One of rock's most successful bands: Fleetwood Mac will play The O2 in Dublin later this year and with all of the band's European tour pre-sale tickets selling like hot cakes (or Big Macs) you just know it's going to be huge.
General sale tickets are released today (Friday) and no doubt will go in a Landslide. So, with so many huge acts gracing our shores this year, what makes Fleetwood Mac at The O2 so special? Many reasons, actually.
The tour coincides with the 35th anniversary of the Rumours album; one of the world's best-selling records which spawned hits such as 'Dreams', 'The Chain' and 'Don't Stop' to name but a few. You can expect those belters to be performed live on the night.
The band has also released a deluxe edition of the 1975 album which includes previously unreleased live and studio recordings. Another reason is there is a chance Fleetwood Mac fans might see something they never thought they'd see again: Christine McVie rejoining her ex-bandmates Mick Fleetwood, Stevie Nicks, Lindsey Buckingham and [actual ex!] John McVie live on stage.
The singer is said to be working on her fear of flying to join the band both on the road and in the air. This tour is also being seen as the promise of new music to come from Fleetwood Mac.
If you're heading to the gig, you can expect to hear new material. And of course if Lindsey Buckhingham's cancelled Olympia show in 2011 left you disappointed, seeing the singer/songwriter on stage with the band he helped make world famous should make up for it.
Tickets From €65.45, including booking fee.
Dee Woods
Nova Nights Mon-Fri 7pm-12am