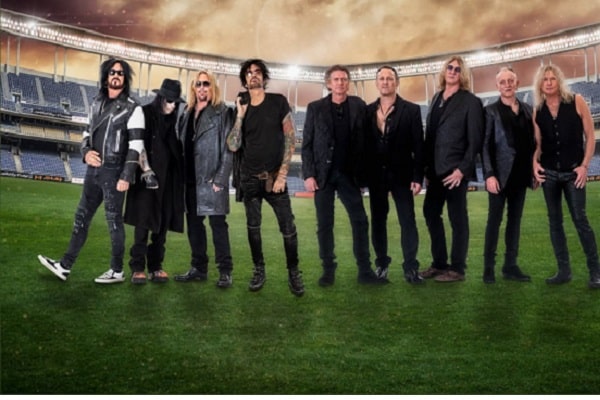 It has emerged that Motley Crue and Def Leppard have sold $173 million in concert tickets following their stadium tour over the Summer, according to reports.
This represents huge success for both bands. During the 1980s and 1990s, they both had commercial peaks, which were supported by shows in 10 and 11,000 arenas.
Following the turn of the century, both Motley Crue and Def Leppard were attracting crowds half that size. Motley Crue's final stadium tour of 2014/15 had also accrued $44.3 million worth of tickets. That tour also last 158 shows.
"absolutely confirmed"
Earlier this Summer, Def Leppard's Joe Elliot had also stated that this tour would be taken to Europe next Summer.
"I can't reveal when or where it will happen because I haven't been told that it's okay to say anything yet," Elliott said.
The tour itself, which also featured Joan Jett, Classless Act and Poison, was also delayed due to severe weather.
Washington D.C had confirmed this news, tweeting the following message.
"The Stadium Tour has been paused due to severe weather in the area. Please take cover under the concourse as storms are approaching. We are monitoring the situation and will update you as soon as information becomes available". 
They had earlier warned that the shows may be delayed due to adverse weather. This also led to confusion among Motley Crue fans.
"Wish we were given better information. Nats staffers said the weather has to be clear for 45 minutes and that DC has 11pm noise ordinance deadline. Motley won't be on tonight you can go home is what the staffers told us. Come to find out Motley Crue did perform", one fan wrote.
A behind the scenes series on this stadium tour was also released by Def Leppard, where their bassist Rick Savage claimed that he has the best job in the world.
Reflecting on a recent gig in Detroit from earlier this Summer, Savage said, "It was just a great night — absolute great night. It's one of those nights where it reminds you what a great job I've got — it reminds me what a great job I've got".