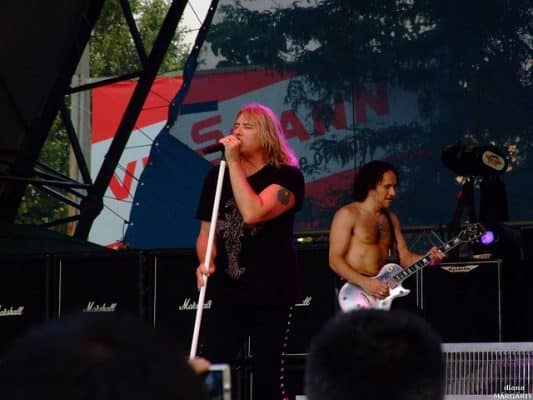 Def Leppard recently had to postpone the rest of their winter tour due to illness. They have had to postpone the remainder of their North American tour.
The dates that are affected run from a February 2nd gig in San Antonio through their February 17th concert in Allentown, Pennsylvania.
Def Leppard also previously postponed a January 27th Greensboro concert and a January 30th Orlando show; however, the group did perform on January 29th in Fort Lauderdale before shows which also included Styx and Tesla, were ultimately postponed.
The band released a statement on their website explaining the situation, but didn't say anything other than that the shows were postponed due to an illness in the band.
Drummer Rick Allen would later shed light on the situation clarifying what exactly the illness in the band was. He wrote on Twitter that "The doctor basically said that if Joe [Elliott] continues to sing without resting his throat for a month he might do permanent damage."
This seems to be a common theme in the band as the Def Leppard frontman had to pull out of previous gigs because of his voice. Elliot recently couldn't perform on a Def Leppard Cruise because of his vocal issues and the rest of the band had to sing.
Photo Credit: diana Margarit