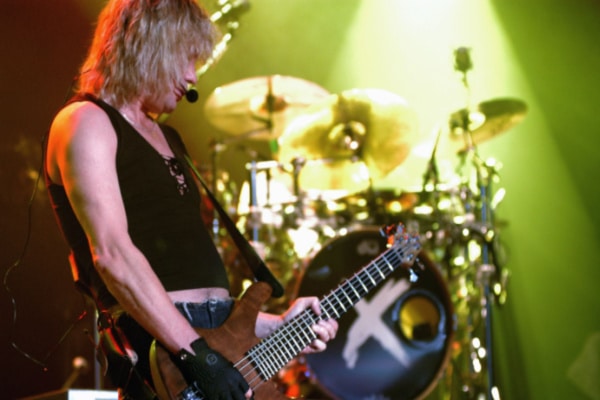 Def Leppard have confirmed that they will hit Europe for a major European Tour next Summer.
Confirming the news, the band's frontman Joe Elliot announced that this tour will be similar to their current schedule in North America.
This tour has seen Def Leppard also perform with the likes of Joan Jett, Poison, Motley Crue and Classless Act. That tour began in Atlanta's Truist Park on June 16.
It has also included performances at Orlando, Miami Gardens, Washington D.C, New York City, and Philadelphia.
The next show will take place in Charlotte, North Carolina on June 28. Tickets for these shows also remain available here.
"loads around Dublin"
Speaking about these shows, Def Leppard's Joe Elliot said, "I can't reveal when or where it will happen because I haven't been told that it's okay to say anything yet". 
"But the second that information is cleared, Classic Rock will know about it", he insisted.
Elliot continued, "One gig is absolutely confirmed so far, and we're looking at a second one in a different city. There will be another in Dublin, and loads around Europe. Some of them will just be festivals [with different bands], but others will be what we're currently doing here in North America". 
Back in April, the Def Leppard frontman also spoke about the possibility of the band coming to Europe.
"I can't give you a specific date or dates, but we are bringing this tour – god willing – to Europe in 2023", he said.
Earlier this month, Def Leppard also announced the release of their own gin, celebrating their 45th anniversary.
They have released two gins, with each one named after a track from their 1987 album 'Hysteria'. They are called 'Rocket' and 'Animals'.
The band got the inspiration for this drink from the Sheffield Manor Lodge's labryinths. More on this report fron Nova here.