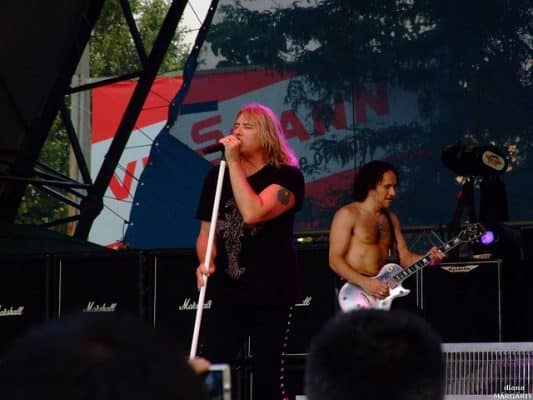 Def Leppard have announced that they will be getting back in the studio sooner than you think. They said that fans won't have to wait another seven years for a new album.
They released their self-titled 11th album last year, which was their first full-length effort since 2008's Songs From The Sparkle Lounge.
Guitarist Viv Campebell said that fans won't have to wait as long for a new album. In a recent interview with Billboard, Campbell said "I do think it's encouraged us a lot to the extent I think we'll see another record a hell of a lot sooner than the time between this one and the last one. There's always stuff around – there's always ideas. Everyone in the band is reasonably prolific."
He also said "It's never the question of not having enough songs – it's a question of what kind of songs. Every Def Leppard album has to have all these different flavours and hit all these different marks. It's not a question of just showing up with a dozen rock songs. So that's what takes a lot of time.
Photo Credit: diana Margarit