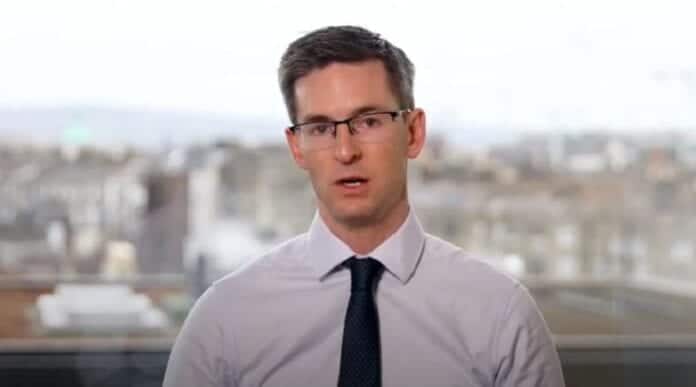 Deputy CMO Ronan Glynn has predicted that no large gatherings will take place for another six months.
The prediction isn't surprising but indicates where the experts stand on Ireland's exit from the pandemic.
Speaking at the press conference last night, the Deputy CMO said "Over the coming months, what we will want everybody to do is when they are out and about and interacting, to do so safely."
"I don't see a scenario where we are not asking people to wear face masks, to keep physical distance, to avoid crowds, to avoid poorly ventilated spaces over the next six months."
While the situation can change rapidly, the September timeline for the majority of adults being vaccinated and the return of large scale events has been consistent from NPHET and the Government in recent weeks.
Last month, it was announced that the EU want a series of 'Live Aid' styled concerts to take place across Europe once the pandemic is over. It could potentially happen in Autumn of this year if all targets are met. You can read Radio Nova's report on it here.
As more and more people are vaccinated, there have been some calls to reopen some sectors of Irish society quicker. Ronan Glynn addressed this topic and urged caution.
"Right now, we have to wait for every one in those (healthcare) facilities, that want to be vaccinated, to be vaccinated."
"I know uptake has been very close to 100 per cent in those facilities, but we are not there yet, we have another few weeks to go."
He added, "They need to be vaccinated, and we need to wait between 7-14 days for them to achieve full protection, and on top of that, we need to really see where we go with the disease more broadly."
Current Level 5 restrictions are to remain in place until March. Schools and construction will be the first sectors to reopen while pubs and restaurants are hoping to open their doors to customers in May according to industry sources.
Both the Taoiseach and Tánaiste have said on previous occasions that the reopening will be "cautious and conservative" as they do not want repeat the errors made in December that saw cases and deaths reach record highs.
There was some good news last night as no deaths were recorded for the first time in nearly two months.
The latest figures from Ireland's Covid-19 hub shows that 176,926 people have received their first dose while 91,625 have received their second jab.